DIY Smelly Odor Knockout Spray with Essential Oils
This all natural spray is nontoxic and harnesses the powers of essential oils to neutralize odors in your home without any chemicals!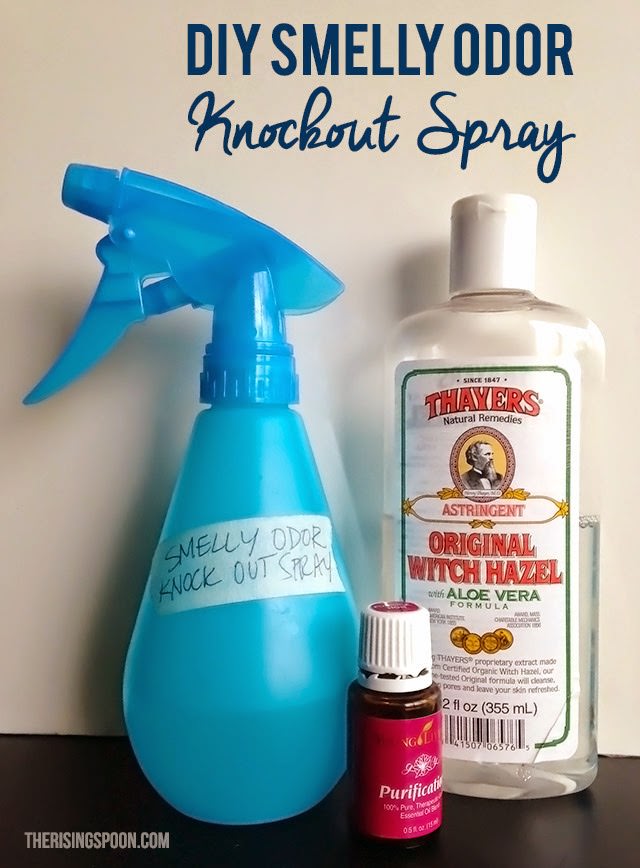 The first two essential oils that I tried were Thieves and Lemon. They smelled amazing, but after sitting for 20 minutes the smell was still evident. I eventually decided to try Purification, which is a blend of essential oils made by Young Living. I'd already used it many a time for an outdoors spray, so I figured it'd work just as well on odors. I also added some witch hazel into the mix to help disperse the oils better in the water.
Ingredients
5 drops of purification
1/2 ounce of witch hazel
10 ounces of purified or distilled water (I used reverse osmosis water)
5 drops of peppermint essential oil (optional – great for stinky bathrooms)