5 Smart, Fresh Ways to Use Pegboards in the Kitchen
Pegboards are awesome; they are the perfect storage solution for a kitchen, especially a smaller one. Check out these 5 ideas!
Check them out and get some inspiration for your own kitchen
Are pegboards the greatest kitchen storage solutions of all time? Going off of these photos, we're inclined to say yes.
1. On an island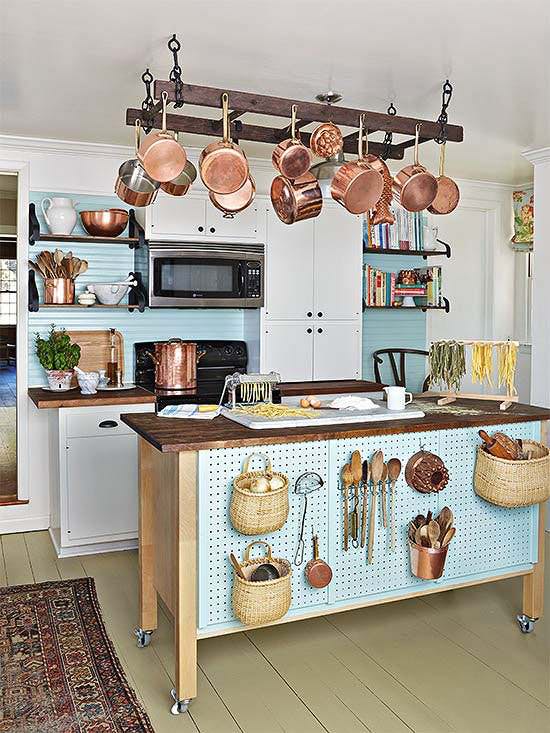 Look! It's an island covered with a pegboard for even more functionality! Perhaps the smartest idea here, though, is to hang baskets from the board. This way, ingredients and smaller tools are always at the ready.
See more: DIYs that Make the Most of Kitchen Islands at Apartment Therapy
2. Over a drink station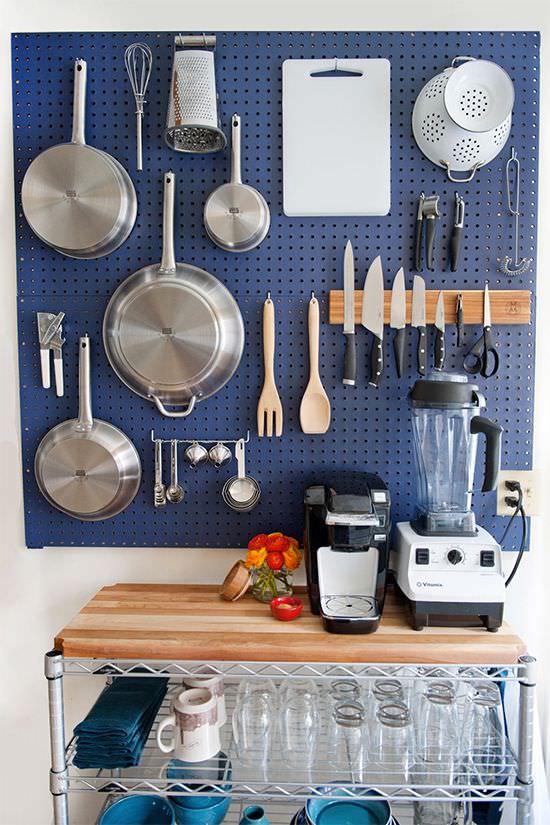 There is so much storage in this single photo! Look at all that stuff on the shelves under the coffee machine and Vitamix! And then all that stuff on the pegboard. It even has a magnetic knife block. This one little nook is a complete kitchen — minus the sink.
See more: In Case You Forgot, Kitchen Pegboards Are Pretty Awesome