Keep your area rugs looking their best by following these simple tips for basic care, deep cleaning, and stain removal. Plus, learn how to properly treat specific types of area rugs.
Special types of rugs require special cleaning care. File away care tags on the rug for easy reference. Pay close attention to recommendations for deep cleaning and using a rug shampooer or a cleaning machine. Follow these tips for taking care of specialty rugs.
Handmade, Hand-Knotted, Antique, and Oriental Rugs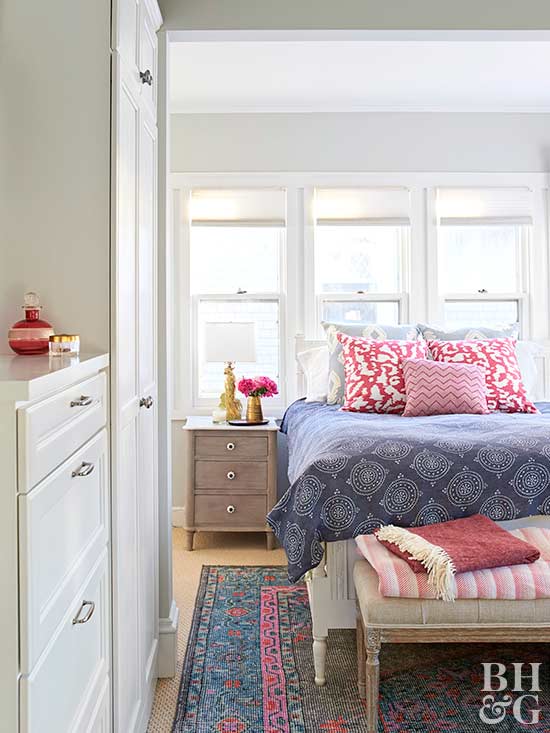 Vacuum a new Oriental rug as you would carpet and wool area rugs. Use special care with delicate vintage or antique rugs. Protect them from the vacuum by placing a piece of nylon screen over the rug and weighting it down with books or bricks. Vacuum over the screen. Or, tie a piece of nylon mesh over the vacuum attachment and change the mesh frequently as dirt accumulates. Have these rugs professionally cleaned once a year. Rotate rugs to ensure even wear; direct exposure to sun will cause fading.