11 Laundry Storage Ideas | DIY Projects
These Laundry Storage Ideas can make your laundry day productive and make things easier. Check out!
Laundry day is always a mess. You have nothing left to wear, there are too many clothes to be washed, and you have to find a way to finish your laundry with limited resources and little space. I've experienced this exhausting chore for a good two years before I finally decided to make my life easier! Laundry storage ideas are my savior! They make doing laundry so much more organized, I feel like I'm successfully accomplishing ten chores at once! Moreover, laundry storage ideas can upgrade your lifestyle and aesthetic too! Who says you have to lower your standards just because you're doing laundry?
1. Reversible Wood Hamper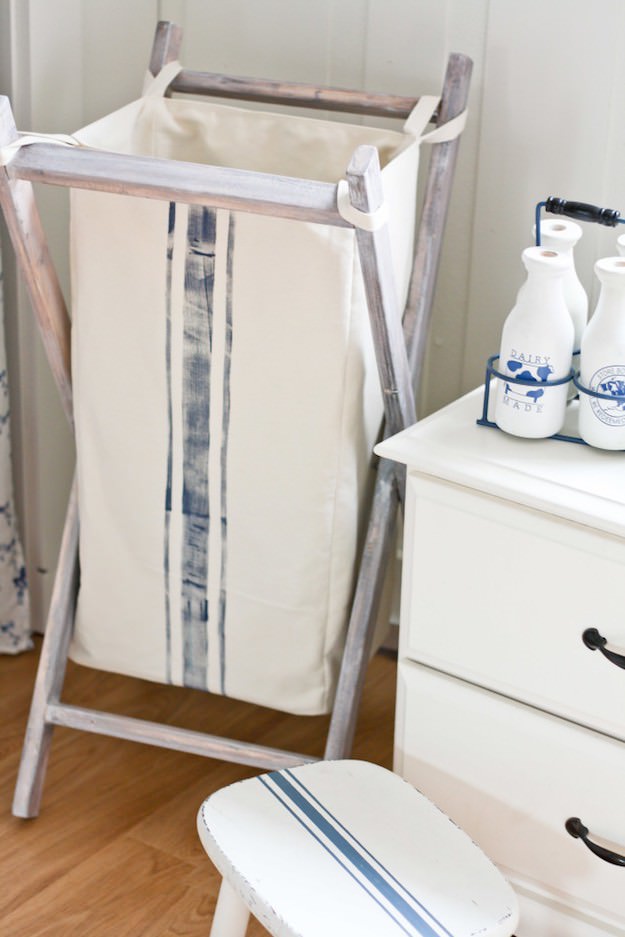 This laundry storage idea combines some woodworking skills and sewing skills. It's a bit of work, but the rewards are priceless! This reversible wood hamper has a durable (and stylish) fabric bin. Plus, it can be folded! We all know you don't need that extra clutter in your life!
2. Labeled Laundry Bags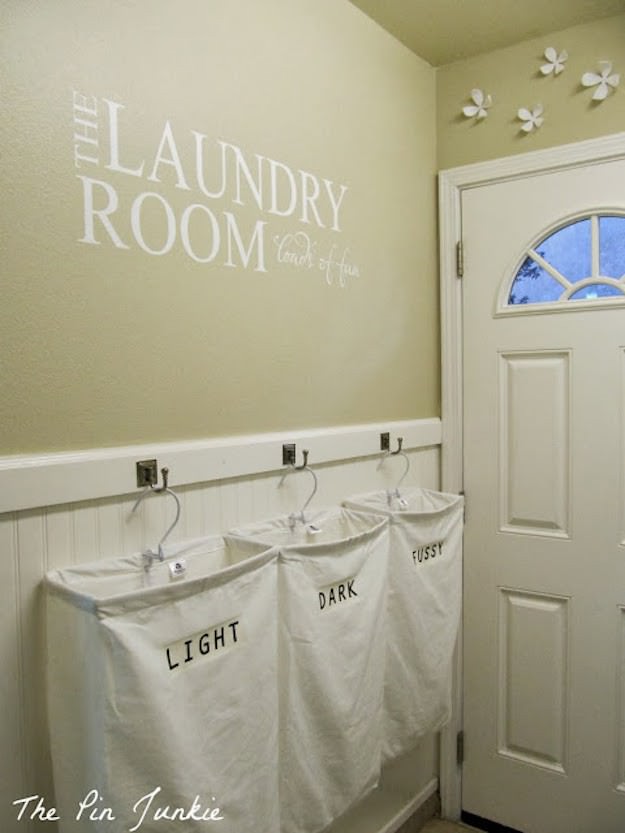 Look at how neat this laundry storage idea is! Labeled laundry bags hooked on the wall is just what you need if you're saving up on space! It also makes the actual process of doing the laundry much easier because now you're forced to sort them out beforehand! Follow those labels!
3. Laundry Sorter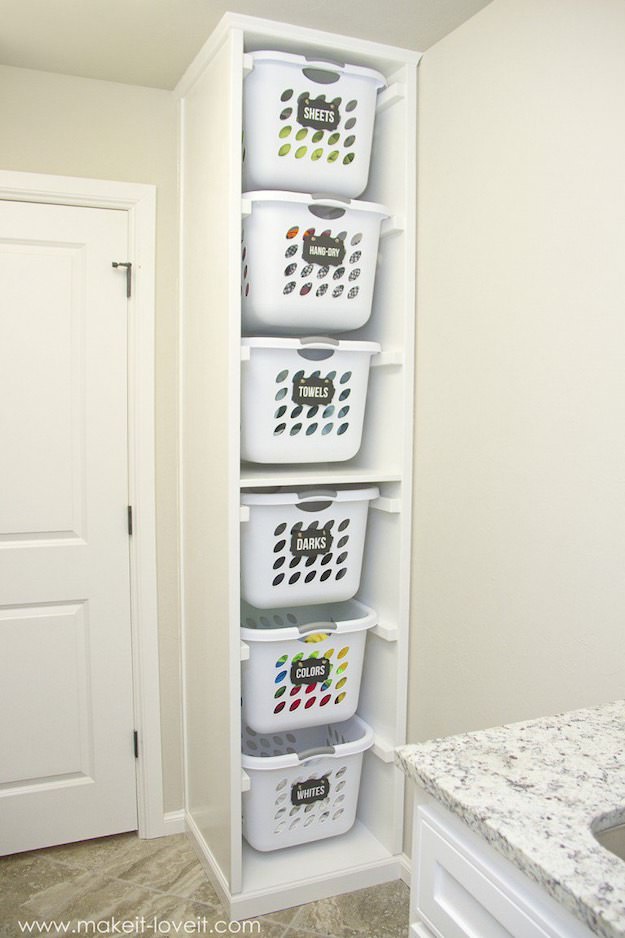 Maximize your laundry room space with this DIY laundry sorter! Look at how high it goes! You can think of an entirely new category of clothes after making storage space that high! Laundry storage has never been more efficient.