40 Easy Ideas for Pallet Recycling
Here we are going to show many easy ideas for pallet recycling.
1.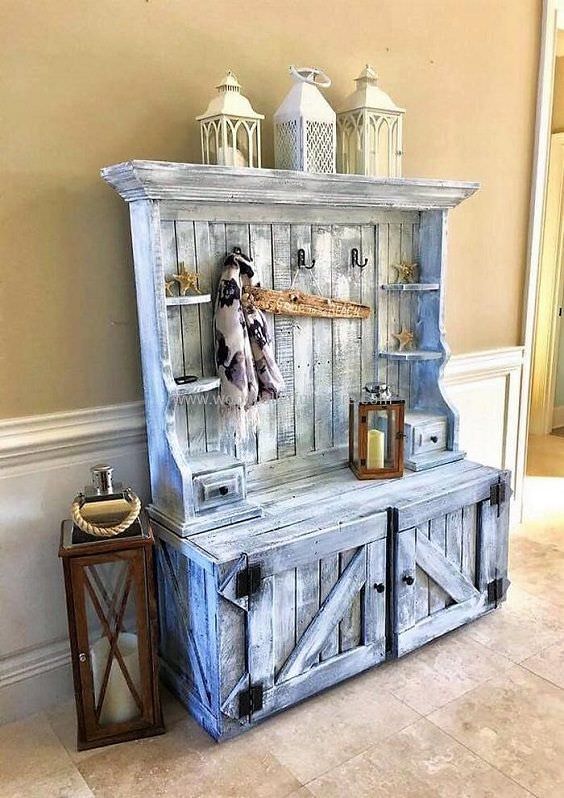 There are many ideas of creating a hallway tree, but the one we are presenting here is a unique idea which is painted with white color. There is a space to place decorative items, storing the products that are not used on a daily basis and also hooks to hang the coats or keys.
2.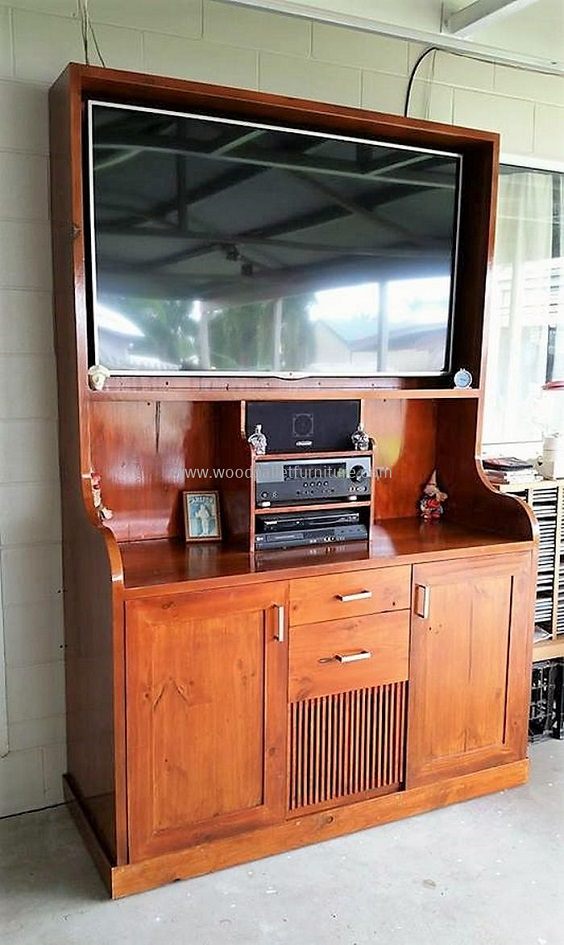 It is great to modify the wood pallets when a person needs an entertainment unit because he/she knows which items he/she requires to place in it, so he/she can create it according to the demand like the one shown here. You can see that every single thing linked to the TV is fitted in its place.
3.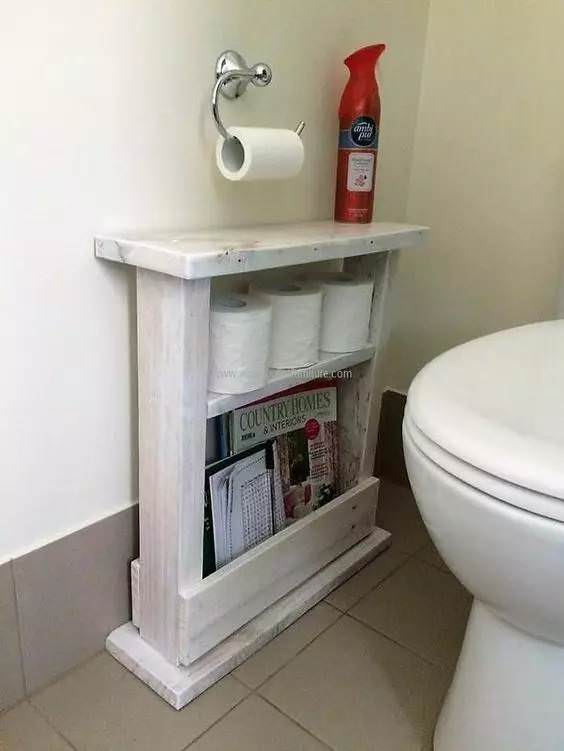 Like every other area in a home, bathroom also requires furniture to place the necessary items used in it just like the rack to place the toilet tissue paper rolls and the booklets that many people prefer to read there. This bathroom racking has a special place for placing the booklets and magazines.