5 Smart Ways to Hide Power Strips and Cords in the Kitchen
Here are five ways to get them under control!
Nothing ruins one's tidying mojo quite like a mess of cords. Whether they're from small appliances on the countertop or a kitchen charging station run amok, tangled cords are decidedly un-fun.
1. Set up a charging station in the drawer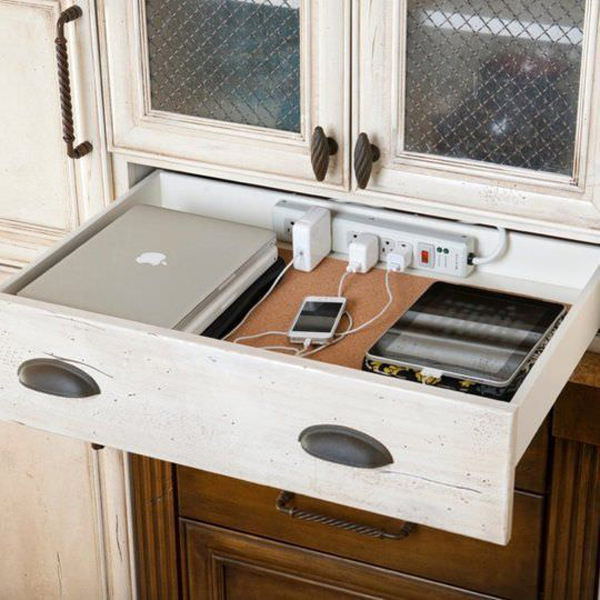 Install a power strip in the back of a kitchen drawer and you have a one-stop charging station for all your kitchen tech needs.
2. Hide cords in a breadbox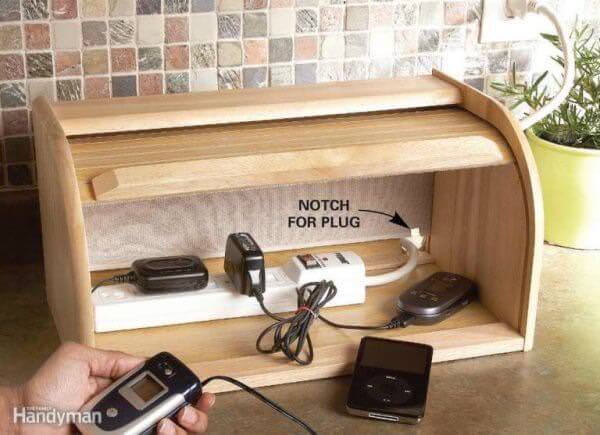 If you don't have the means to set up a charging station in a drawer, how about a bread box? Just drill a hole in the back, thread a power strip cord through it, and close it down to hide the mess!