7 Incredible Bathroom Organization Ideas That Will Change How You Declutter
Today we'll share with you 7 incredible bathroom organizing tips that will change the way you clean.

Having a clean and clutter-free home has become a way of life me.
If there is a room left untidy, my inner "Neat Freak" comes out in Hulk-like fashion and I just have to fix it!
1. Install a metal sheet on your bathroom wall and apply magnets on your makeup.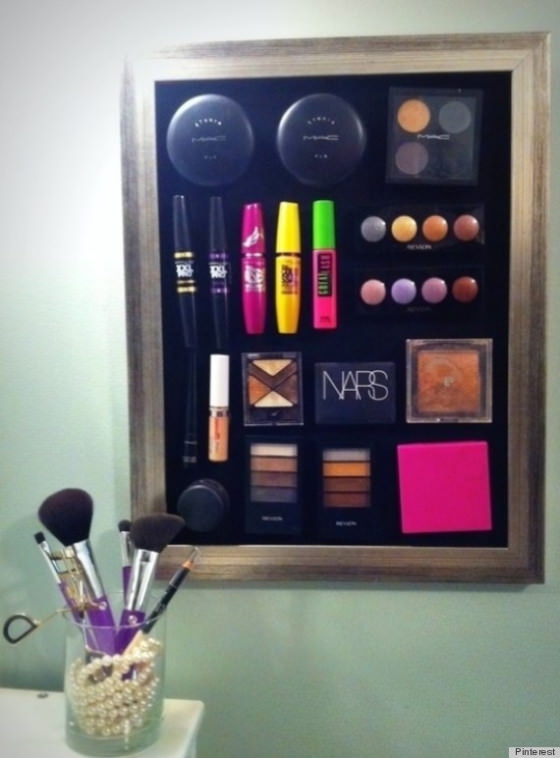 This is simply a metal sheet nicely decorated with a picture frame. You apply magnets to the backs of your makeup and voila! You have this beautiful wall organization masterpiece!
2. Install a tension rod in your shower to hang multiple shower caddies.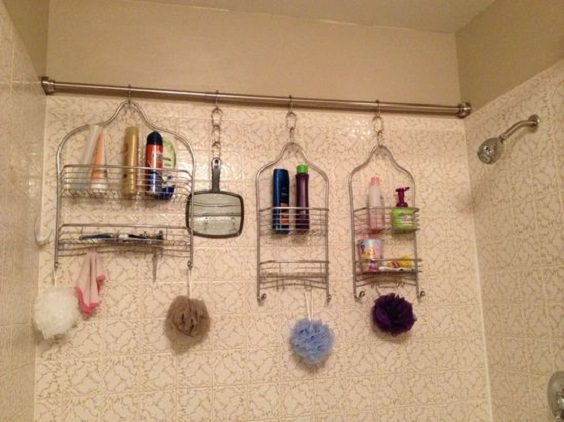 This bathroom organization hack really works wonders for those with large families. Install multiple shower caddies to store your shower essentials.