Creative Ways To Make Your Small Bedroom Look Bigger
Obviously, you can't make a small bedroom bigger in size, but by applying some of these ideas, you can make it look bigger!
Sometimes a tiny bedroom can look more like a cave than a cozy refuge. If the room lacks natural light, convenient storage, and a uniform color palette, it can feel rather cluttered and uncomfortable.
Small bedrooms are difficult to design and remodel because however much you try, you just can't do away with the one essential piece of space-occupying furniture, and that is the bed. Now just because you have included a king-size bed in a small space, that doesn't mean all your interior decor plans have to go for a toss. As a matter of fact, there are plenty of creative ways to add a sense of space, while making the room look stylish.
By following a set of perfect bedroom design hacks and color schemes, you can transform a dull, space-compromised bedroom to one with character and sense of spaciousness. Here is a compilation of great ways to make your small bedroom look bigger. Enjoy!
1. Less Is More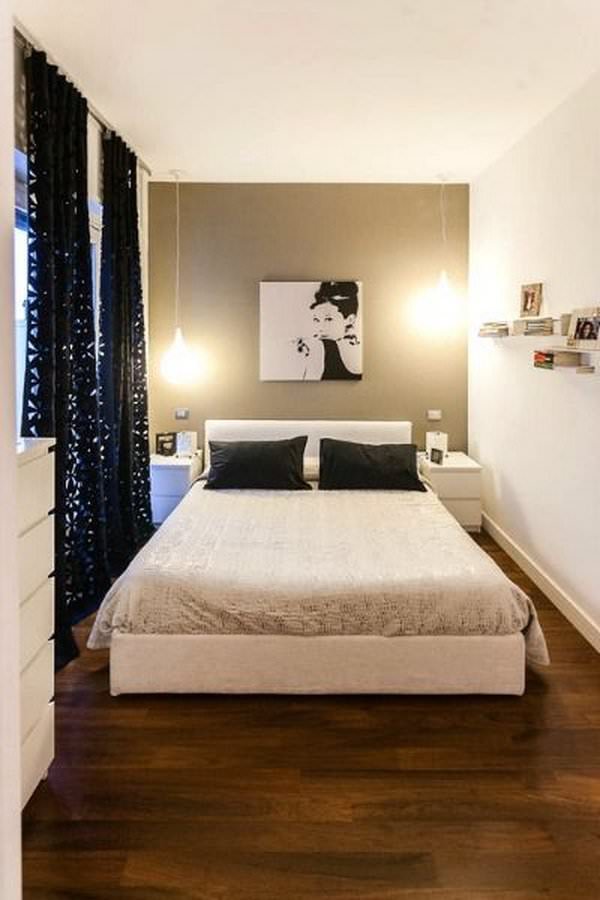 One great way to make a small room look spacious is by eliminating any unnecessary furnishings. After all, a king-size bed, floor-length drapes, a side table or two and a compact cupboard are all you need. The illusion of space gets enhanced when you opt for a black-and-white color scheme. The presence of a single painting in the central point of the wall grabs all the attention and get rid of the need for additional room decor.
2. Paint with Light Hues

Dark colors add oodles of personality to space, but usually, they do nothing to make a room look spacious. In spite of being design-friendly, they are not a safe choice for the bedroom. You will be surprised at how spacious your little bedroom looks just by opting for pale colors like white, cream, blue and grays for the walls and ceiling. And, if you just hate to leave the walls plain white, you can always decorate one of them with an array of paintings. Don't overdo it, though. A bedroom with pastel shades and minimal decor looks light, airy and open. Via source.
3. Floor to ceiling built-in closets can make the ceiling look higher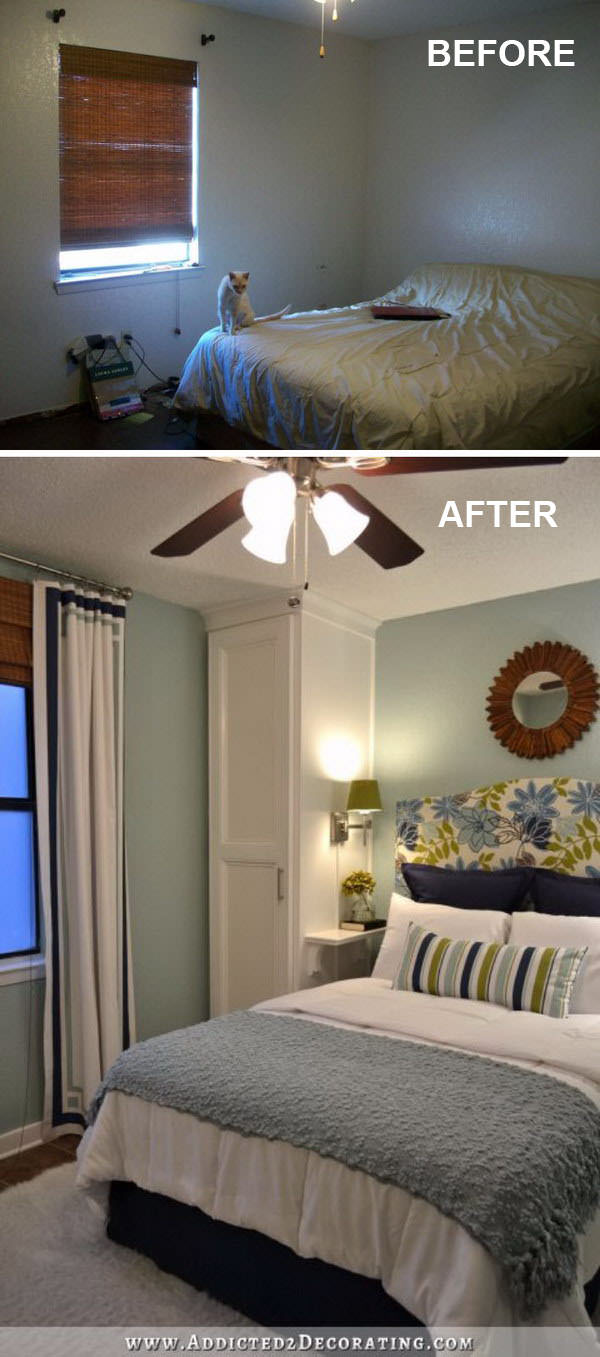 A built-in closet is a functional, space-saving piece of furniture. It acts as a great substitute for a wardrobe and doubles up as a stand for the table lamp as well. A built-in closet is also a great add-on for space-constrained bedrooms, as it lends a sense of depth in the wall, thereby making the room look and feel larger. Via source.