Organize Your Garage in One Morning
Maximize your garage storage space quickly and easily with simple and inexpensive shelves, baskets and hooks. And it will only take you one morning to achieve garage happiness.
Wire baskets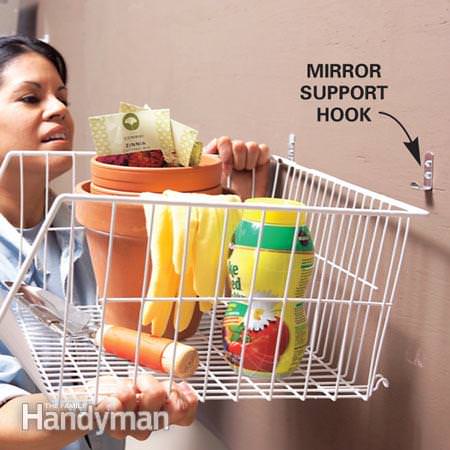 They are also convenient because they're mobile; hang them on hooks and you can lift them off to tote all your tools or toys to the garden or sandbox. You'll find baskets in a variety of shapes and sizes at home centers and discount stores. You can use just about any type of hook to hang baskets. Heavy-duty mirror supports fit our baskets perfectly.
Handy Hooks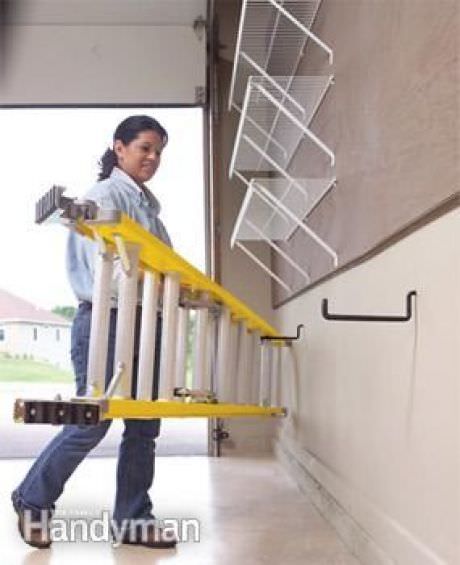 When you're out shopping, you might find elaborate hangers designed to hold specific toys and tools. These specialty hooks are neat, but you don't have to spend money just to hang a bike or garden tools. With a little ingenuity, you can hang just about anything on simple screw-in hooks that are inexpensive. You can place hooks anywhere on your plywood wall. If you don't put them on the plywood, be sure to locate them at studs.