Smart Storage: Totally Genius Ways to Customize Kitchen Cabinets
We've rounded up 12 genius ways you can customize your cabinets to get the very most out of them. Some of these are ideas you'll want to bookmark for your next remodel.
1.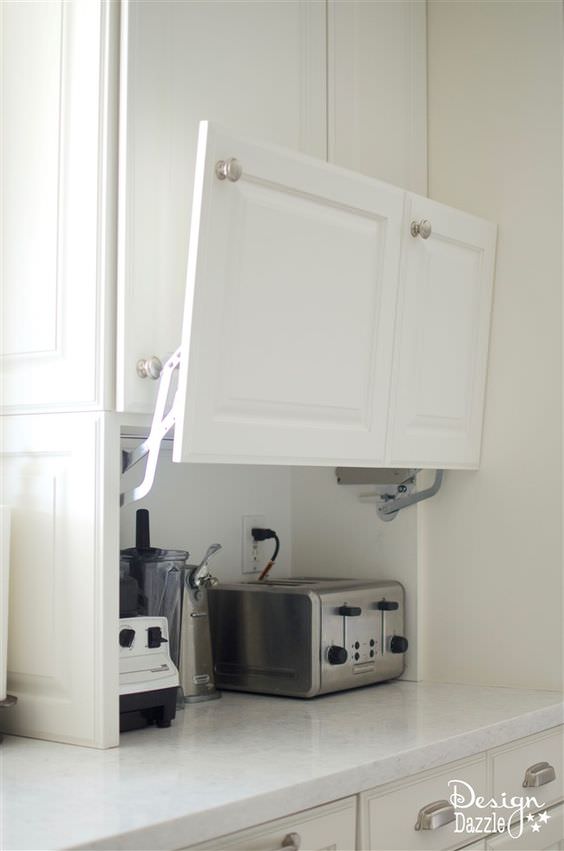 Having appliances that you use often out on the countertop is awfully convenient — but it's also a little unsightly. To cut down on clutter but still keep appliances within easy reach, consider an appliance garage, like this one from Design Dazzle. You can lift up the door when you're using the toaster or can opener, and close it to give your kitchen a streamlined appearance when you're not.
2.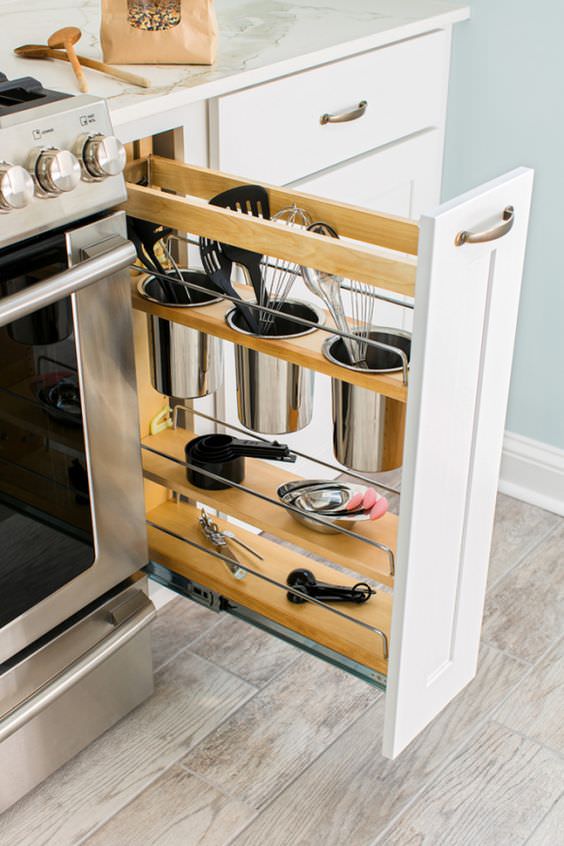 Things like turners and whisks can get jumbled up and lost in drawers, so if you have quite a few, consider this solution from The Home Depot Blog — a narrow pullout cabinet with canisters for storing tools upright.
3.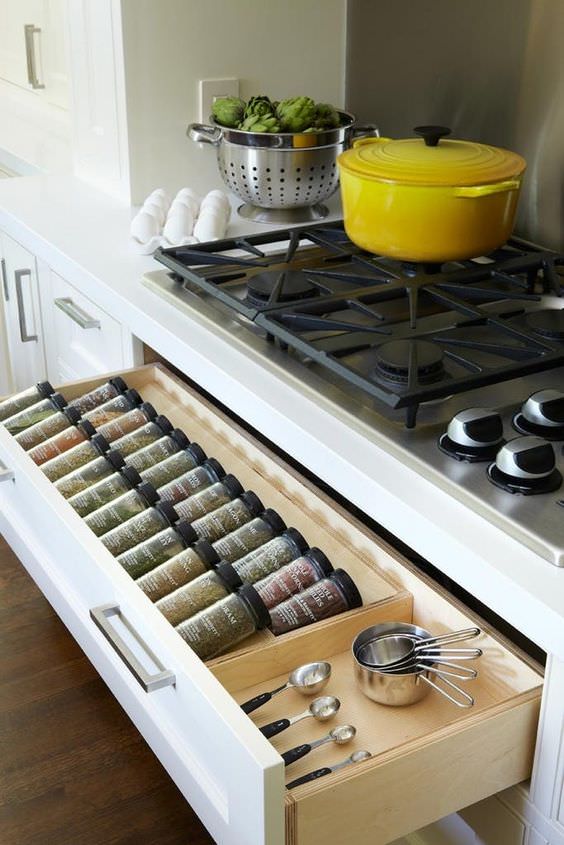 Spices are easy to inventory, and easy to reach, with a custom drawer insert like this one from Anne Hepfer Designs.