19 Ingenious Craft Room Organization Hacks You'll Love
Don't miss these brilliant craft room organization hacks you'll wish you knew sooner!

We've all been there: you get all excited to start a DIY project and you know you have some of the supplies, but rifling through boxes and bins is exhausting and frustrating. By the time you find what you need, you are feeling defeated and don't have time to finish your project. That's where these craft room organization tips come in! Organize your sewing, knitting, and DIY supplies so they are super easy to find and motivate you to actually start on all those DIY projects you have pinned.
1. Craft Room Closet Organization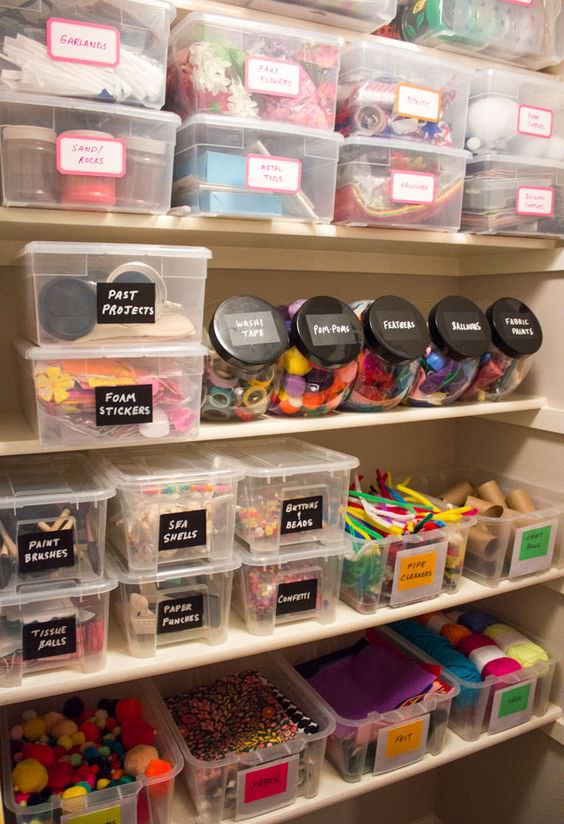 This is a must-read post for anyone who wants to organize their craft room and is in need of serious inspiration. Love all the labeled matching bins. (via Design Improvised)
2. The Ikea RASKOG cart is perfect for mobile craft supply storage.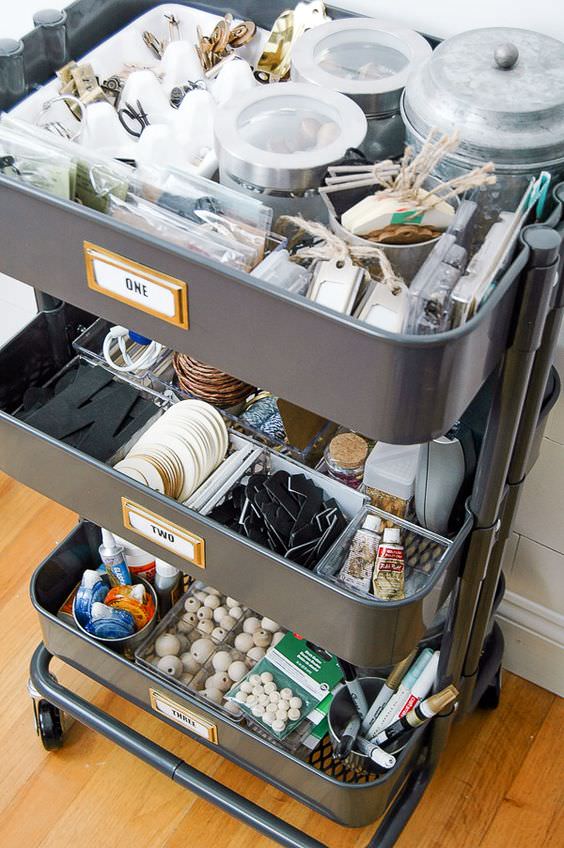 One of the best parts about this is that you can wheel it with you to wherever you are working instead of having to cart everything on your own. It is a cheap and super practical addition for your craft room. (via Little House of Four)