29 Sneaky Tips For Small Space Living
Living in a small house is a challenge when it comes to organization, but with these sneaky tips for small space living, you can do better!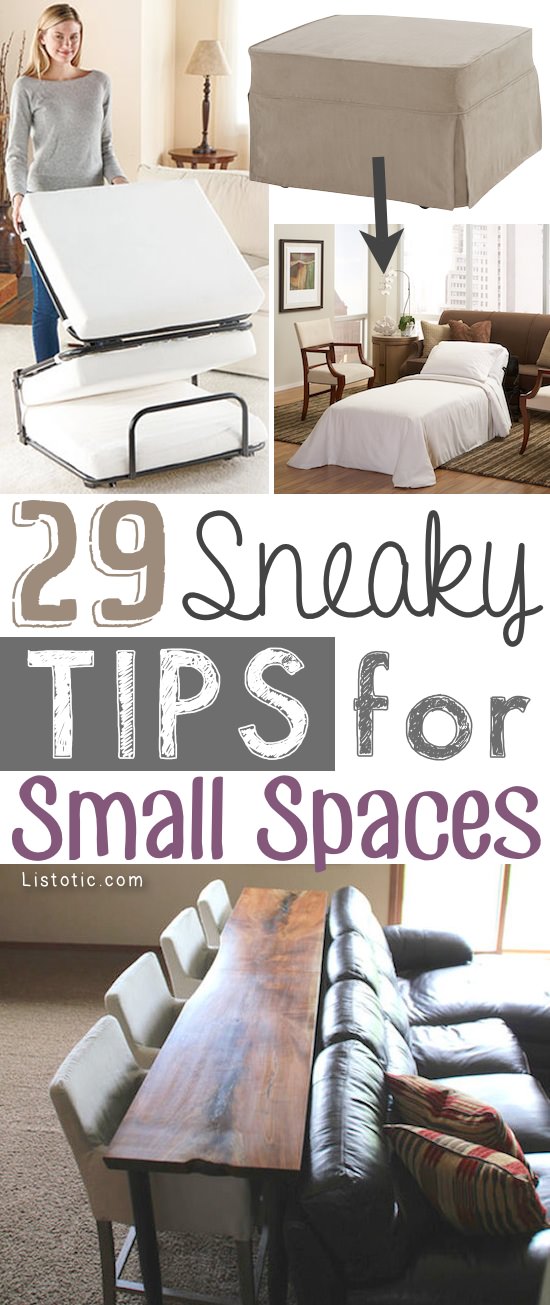 Small homes and apartments are all the rage right now. "The greatest wealth is to live content with little." But, just because you live in a small space doesn't mean you have to feel like you do! Not with a few tips and hacks up your sleeve like these small space living ideas!
Staying organized and finding room for all of your stuff in a small home can seem almost impossible, but if you get creative with how you configure your furniture, utilize all of the empty vertical space, and invest in a few helpful products, you might just discover that you need less space than you think with these clever small space hacks.
1. Ceiling Shelves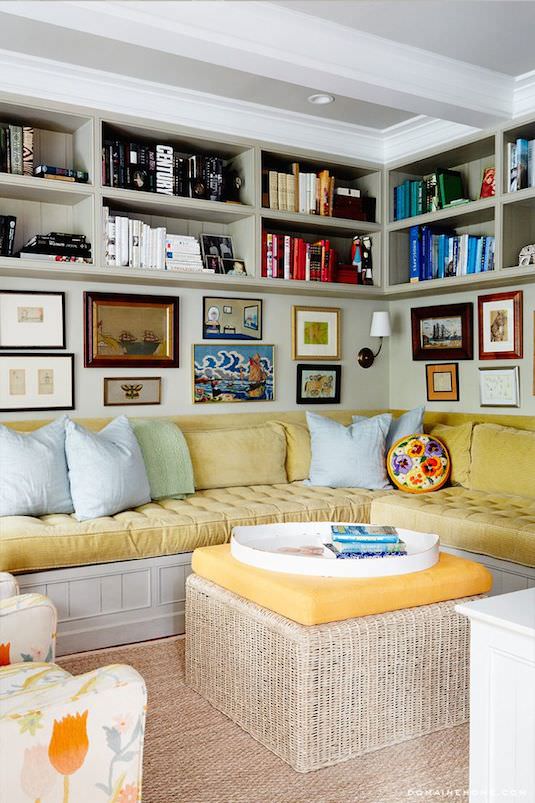 The vertical space above your furniture can be cleverly utilized with built-in shelves that hang down from the ceiling for your books, frames, and other items that don't need to be used on a daily basis. All of that shelving without taking up any needed space! This can be done in just about any room of the house.
2. Small Space Dining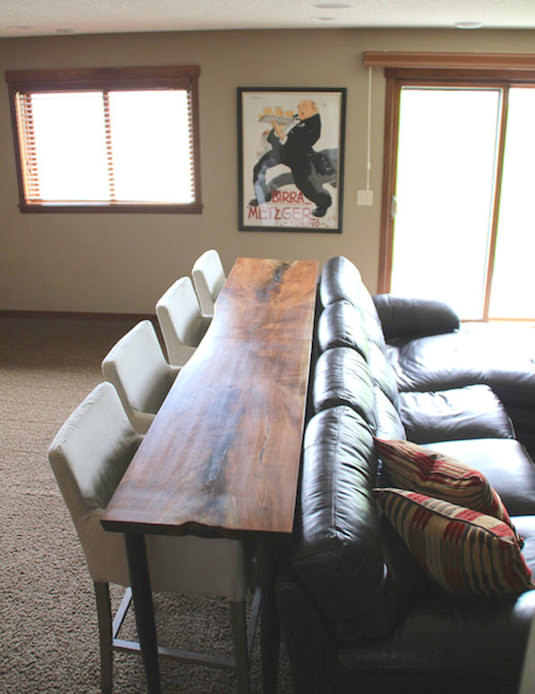 No room for a dining room table? Use a console table at the end of a couch in a living area that's next to the kitchen. It doubles as a place to eat, craft, rest, and work! This would also be a convenient place to set a drink down while you're on the couch. You can find more information about this table here.
3. Corner Shelving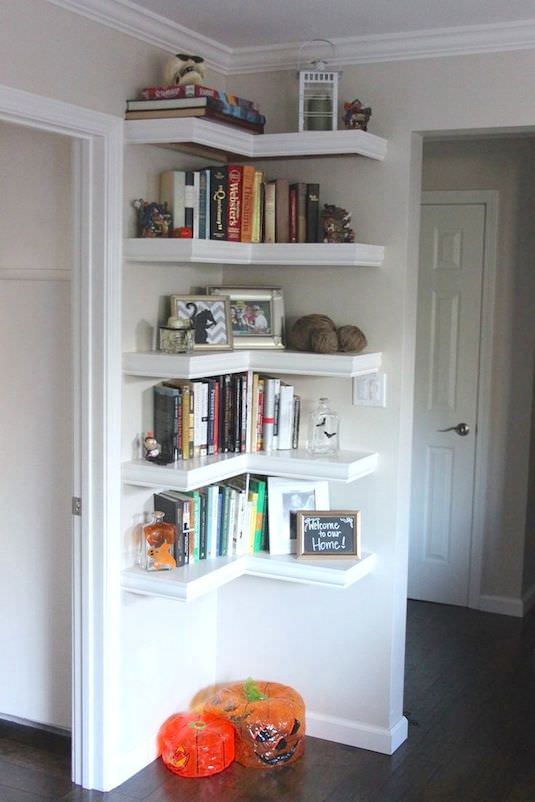 If you look around your home, you may be shocked to see all of the corner space that is not being used to its full potential. Installing floating shelves will not only create extra storage space, but it will also become a visually appealing spot for your little knick knacks and decorations.