Clean Your Washing Machine in 3 Simple Steps
Learn how to clean a washing machine so the grimy buildup doesn't sneak its way onto your clean laundry.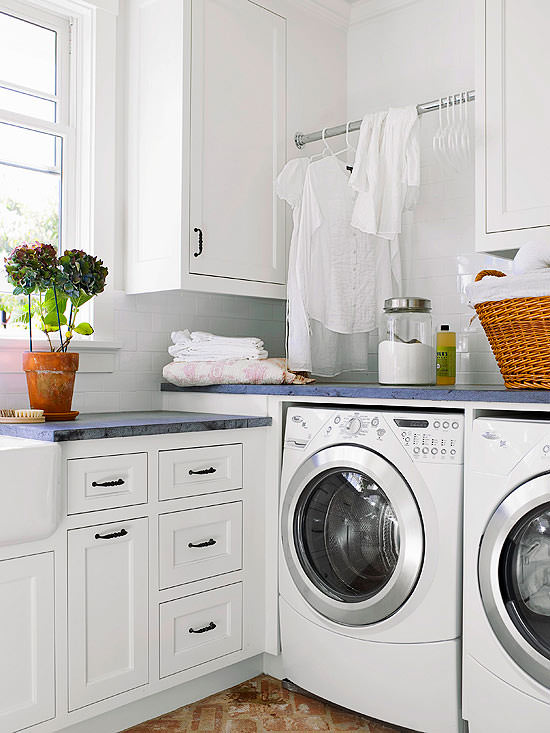 The dirt that disappears from your clothes has to go somewhere, right? Learn how to clean a washing machine, so that grimy buildup doesn't end up on your clean pile of laundry.
Ron Holt, CEO of Two Maids & a Mop, recommends completing this simple three-step process, at least quarterly, on both front-loading and top-loading washing machines without a self-clean function. It'll eliminate buildup in hoses and pipes and ensure your clothes stay fresh and clean.
Step 1: Run a Hot Cycle with Vinegar
Run an empty, regular cycle on hot, using two cups of vinegar instead of detergent. White vinegar will not damage clothes. The hot water-vinegar combo removes and prevents bacteria growth. Vinegar can also act as a deodorizer and will cut through mildew odors.