10 Inspiring Small-Space Pantries
Here are 10 more inspiring examples of pantries — not all of them small, but each with a smart takeaway for small spaces.
1. Pantry Reorganization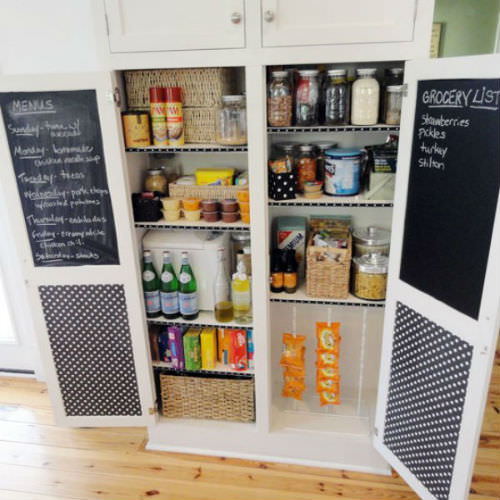 via Eleven Magnolia Lane.
There's so much to love about this pantry re-do. It uses a large cupboard as a more organized pantry (a cupboard like this can be inexpensively added to a spare corner, even in a rental). I like how she uses a big basket on the bottom shelf to corral opened bags of chips and crackers.
2. Storage by the Door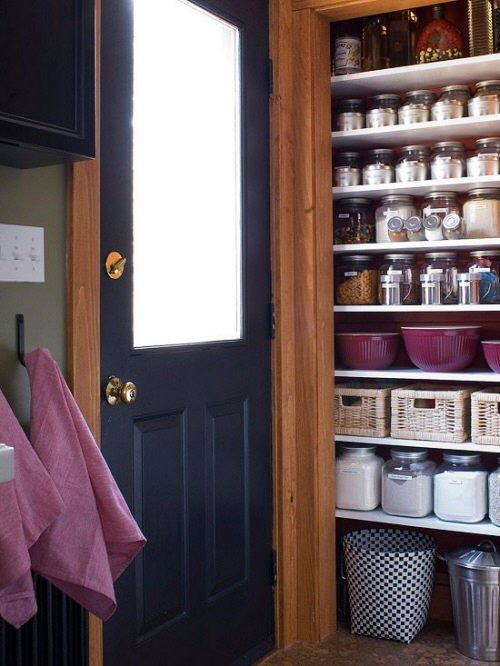 I like how these shallow shelves fill a wall near a door. Entryways and enclosed lean-to stoops adjacent to the kitchen often have unused wall space that can hold shelves like these.
3. Glass Door Pantry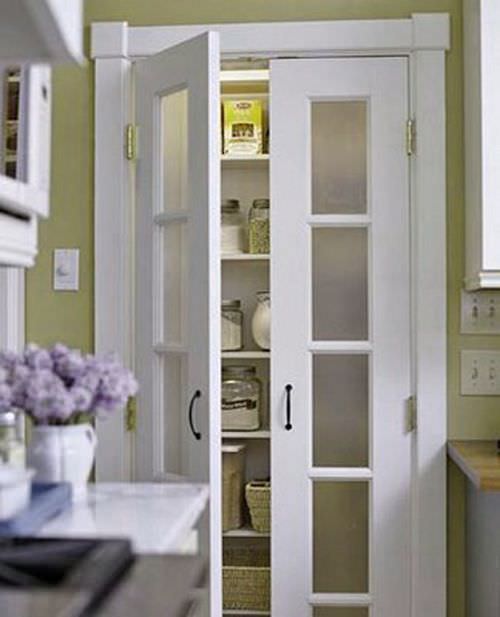 via Southern Living.
A pantry doesn't need to be an eyesore. Here, softly opaque glass doors and lighting inside make this small closet a source of gentle ambient light for the whole kitchen.