22 Aesthetically Pleasing Ways To Make Your Bedroom Look More Organized
Check out these aesthetically pleasing ways to make your bedroom look more organized – that way, your room looks good all around, and you feel happier.
1. Create a color scheme.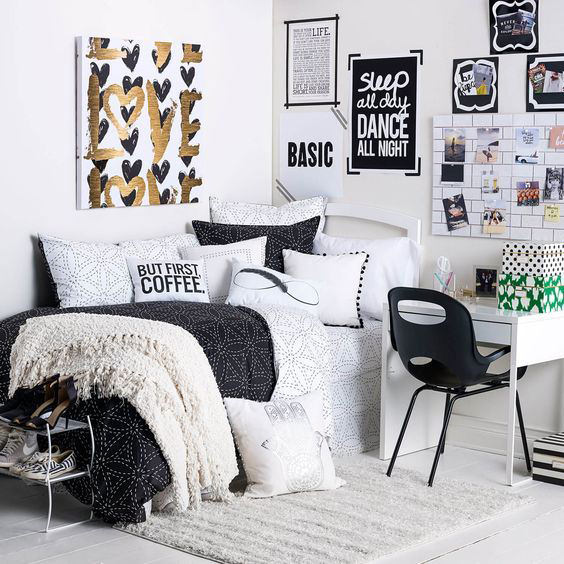 Start organizing your room by coming up with a color scheme. Sticking to a pattern of two or three major colors is automatically going to make your bedroom look more put together because it's easier to look at. I like neutrals like black and white, or gray and white, or something like that. Those shades make it easy to add pops of color that end up standing out in a nice way.
2. Make a shelving unit for your wall.

It's so important to make good use out of available wall space. One way to do that is with boxy shelving units, like the above. It looks very cool and also leaves lots of room to store many items. Again, you can make this or buy it somewhere – although the DIY version might be cheaper.