10 Genius Cleaning Hacks for Busy Moms
These genius cleaning hacks for busy moms will help you keep the house clean even when you just want to netflix and chill.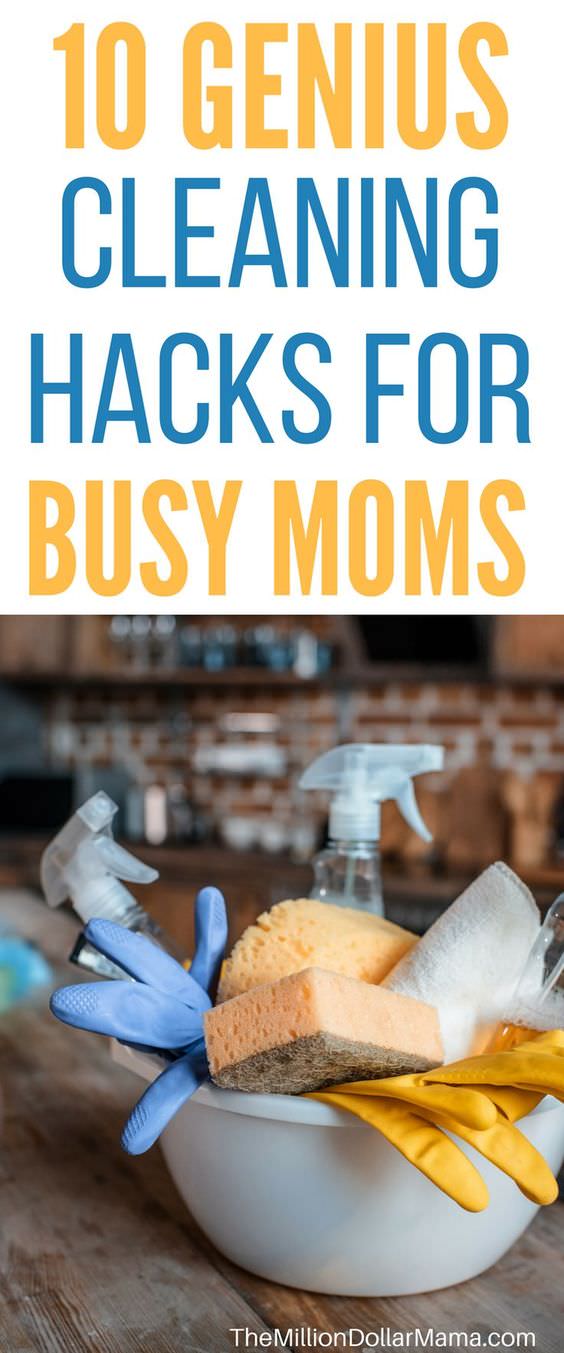 1. Clean the shower while you're in the shower
This is the winningest cleaning hack out of all hacks. How genius is it to clean the shower while you're actually IN the shower?!
You get to take a hot, relaxing shower while you're cleaning – sounds like a winning proposition to me.
Of course, make sure you use non-toxic cleaning products so you don't pass out!
2. Use baskets to stash stuff
This is more of a tidying hack than a cleaning hack, but it's super handy if you don't have a lot of built-in storage space.
I have tons of storage baskets (these wicker ones are my favorite) that I use to store everything from toys to shoes to random electrical cords.
At the end of the night I just pile up all of my son's toys and stash them in a wicker basket. Takes about 1 minute to do and the house looks a million times better.