10 Laundry Room Ideas We're Obsessed With
Here Are 10 Laundry Room Ideas We're Obsessed With.
We think laundry rooms should be extra cheery, fun, or inspiring, just to make up for it. Here, some of our favorite inspiring rooms from, of course, Pinterest. Maybe you can pin these after you go start the next load?
1. Reinvent the Wheel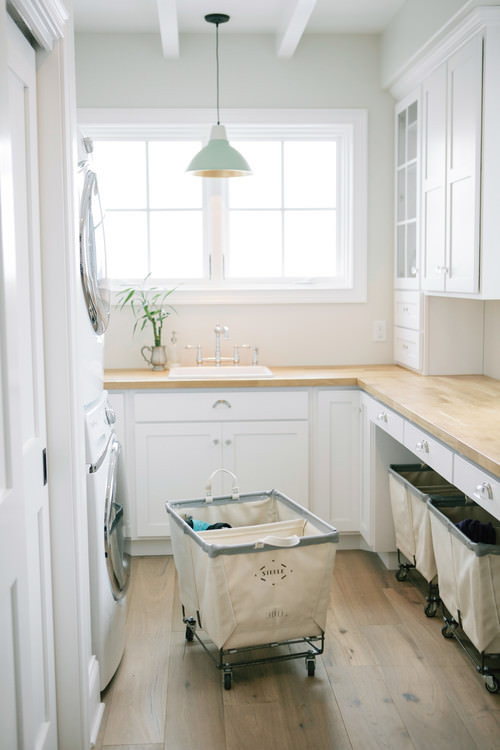 Laundry baskets on wheels make the most tedious part of doing laundry (carrying it back and forth) so much easier. Here, the roller carts hide neatly under the counter.
2. Have Fun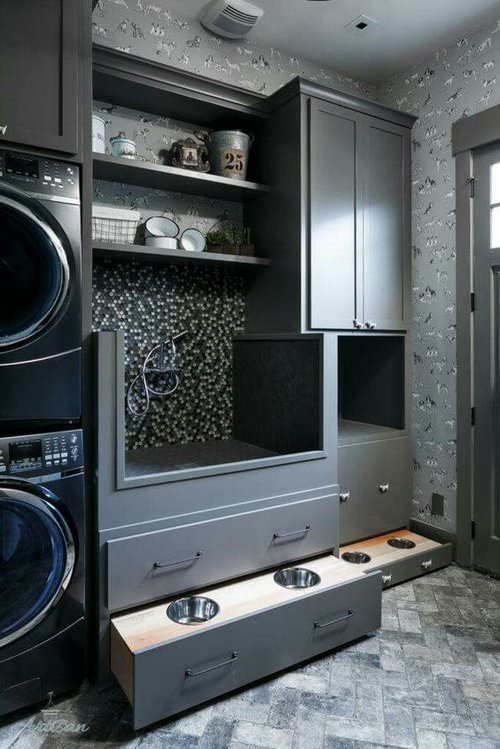 Speaking of wallpaper… this is also a great place to get thematic. Since you (hopefully) spend a limited amount of time in this room each week, a busy, lighthearted wallpaper that nods to the room's purpose keeps the atmosphere fun. (No laundry day doom-and-gloom!)
3. Organization Station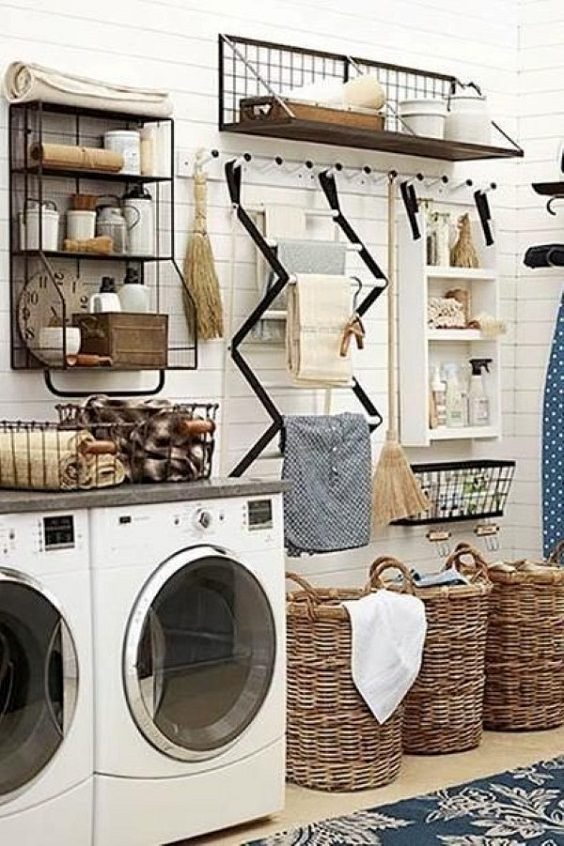 Laundry rooms are hard-working spaces. Max out your storage and workspace with a meticulously thought-out organization station. This one has a place for everything.