18 Ideas and Tips for Easy Organization
These tips and ideas will make organization easy and simplify your everyday life.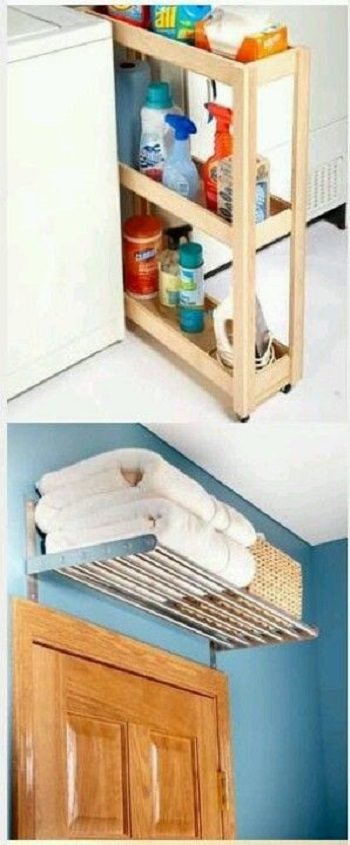 Do certain areas around your house just refuse to stay organized? Under the bathroom sink, inside shop drawers and the top shelf of your refrigerator are just a few of them. If so, you're going to love this batch of clever organizing tips. Here are 18 simple ideas and products that will help you organize the most troublesome areas around your house and keep them organized for good.
1. Skinny laundry room cart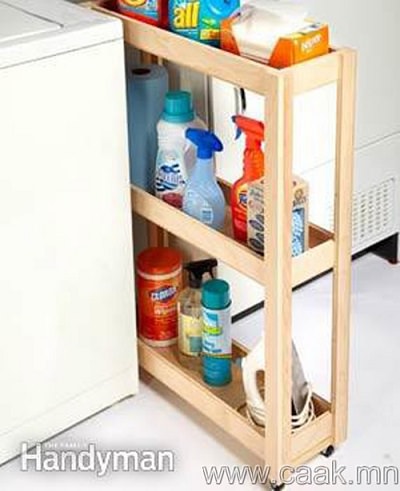 Many laundry rooms have a narrow wasted space either next to or between the washing machine and dryer, and it's usually a hideout for socks and lint. To take advantage of this space, build a simple plywood cart on fixed casters to hold detergents and other laundry supplies.
2. Storage above windows and doors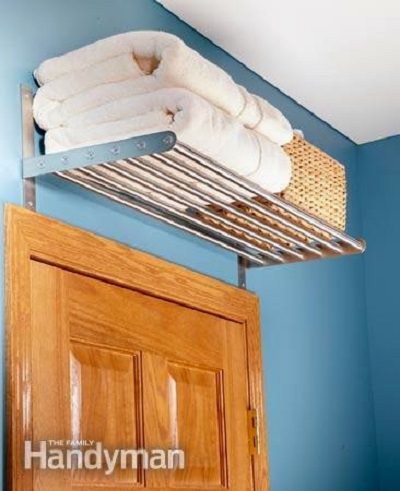 The empty wall space above doors and windows is organizational gold! Hang a shelf there and use it for bathroom towels, toiletries, books, files, tablecloths—the list is endless.
3. Keep your spray bottles in line
It can be hard to keep spray bottles from falling over and making a mess under your bathroom and kitchen sink. To keep them upright, hang them from a short tension rod in your cabinet.