30 Inspirations for Decorating Your Home for Fall
Check out these 30 Inspirations for Decorating Your Home for Fall.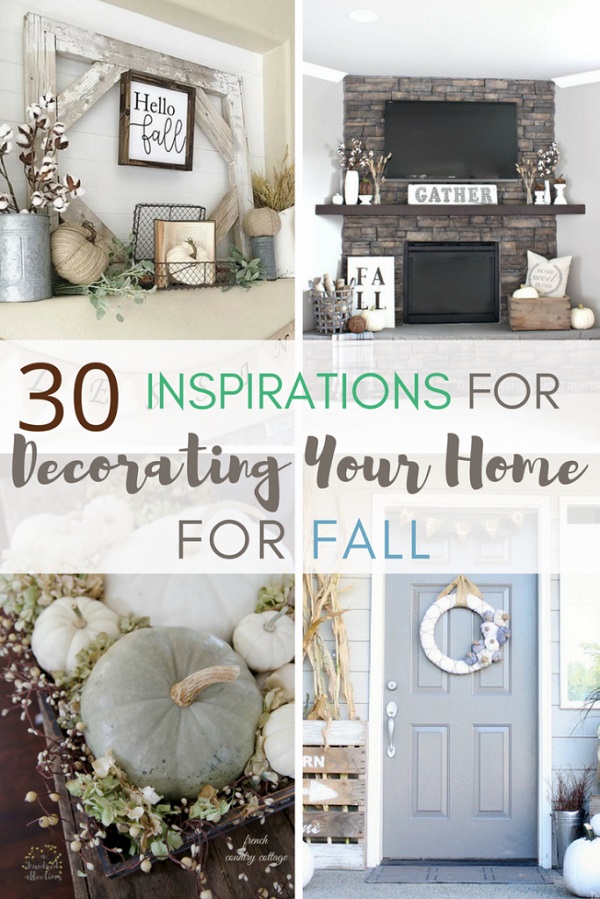 If you need some inspiration for decorating your home for fall, we've got you covered! Inside you'll find beautiful ideas for decorating your mantel and fireplace area, your outdoor front porch, and your kitchen and dining area.
The fall inspirations we've featured today are stunning. There will be no shortage of ideas for you to choose from to get your home fall-ready.
There are also lots of fresh greens included in many of the displays. We usually think of the crunchy leaves and cornstalks in fall displays, but greenery that is still alive also works amazingly and looks fresh and vibrant.
There are so many ways to modify these designs to your personal taste and the space you have available. If you don't have a mantel, for example, any table display area would work just as well. Let these inspirations be your starting point, and see where you end up!
1. Rustic Mantel and Fireplace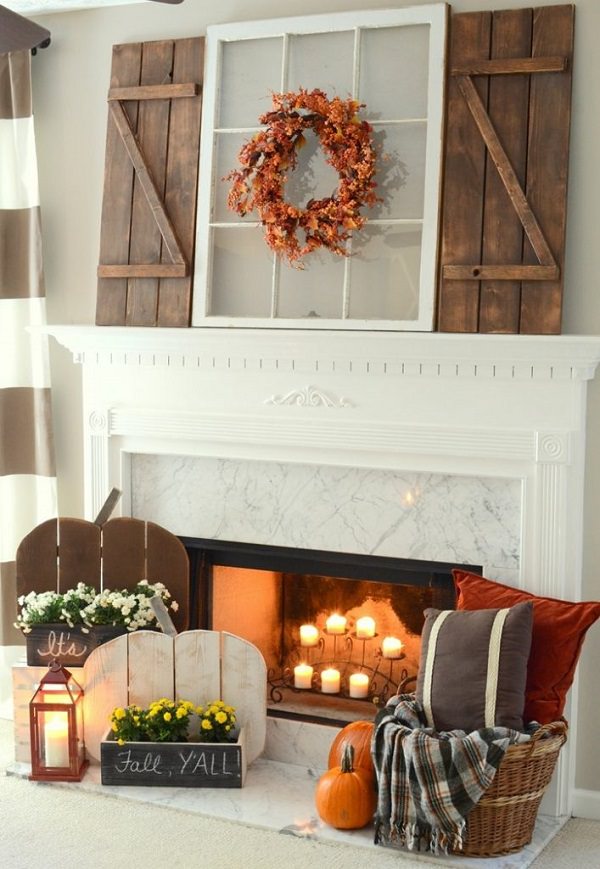 Via: The Frugal Homemaker
2. Rustic Fall Mantel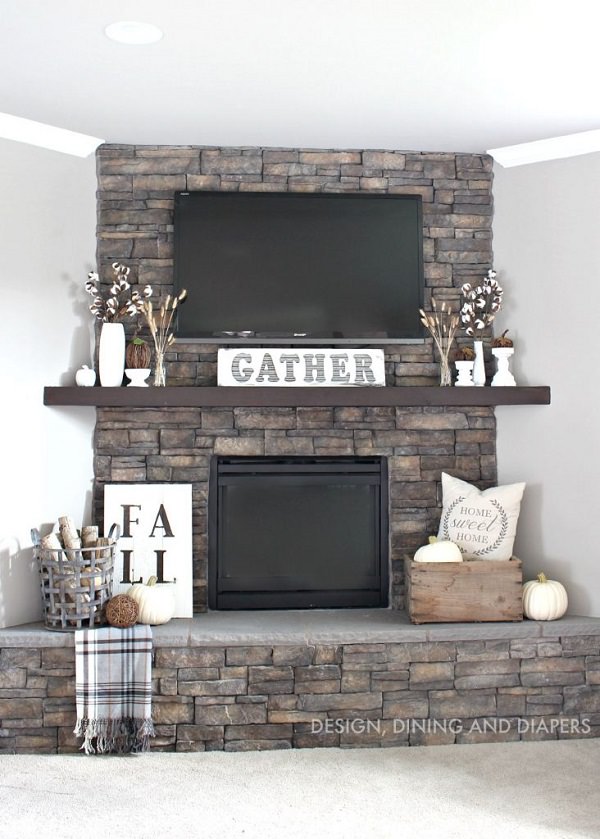 Via: Taryn Whiteaker
3. Autumn's in the Air Fall Home Tour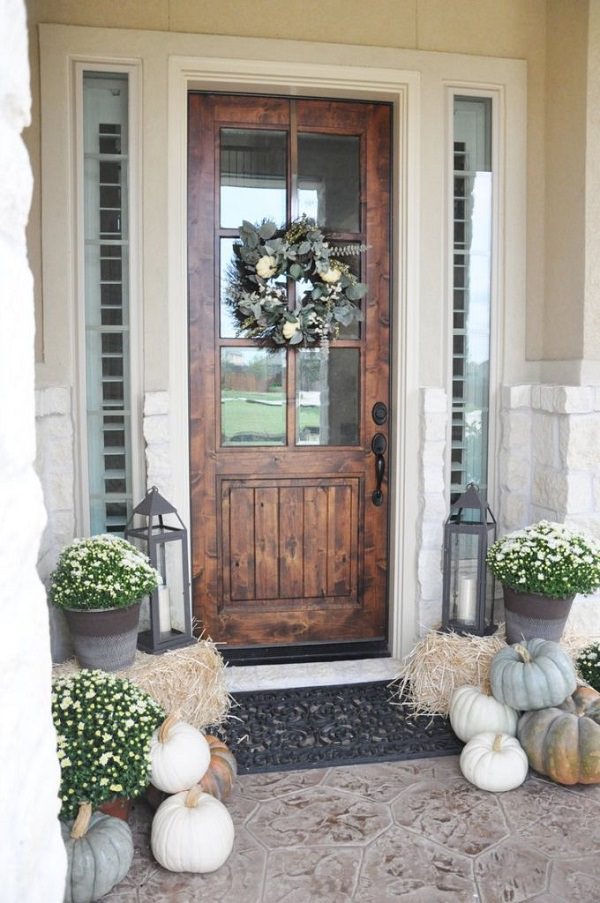 Via: The Grace House