43 Most Awesome DIY Decor Ideas for Teen Girls
If you are looking to have or create the coolest teen bedroom ever seen, you have to check out these 43 awesome ideas for DIY decor.
1. Canopy Bed Fairy Lights
lots of pretty string light ideas for the bedroom lately, but most of them do not actually show you have to get to cool DIY lighting effect shown in the photo. This step by step tutorial does, and we love knowing exactly how to get the look shown. Yes, girls, this dreamy canopy can be yours for your bed… You need this look in your bedroom today, start making your dreamy DIY canopy this weekend! If you want something cool and crafty for your own bedroom or are trying to make a teen girl's bedroom the most awesome one ever, this is the project for you.
2. DIY Sequin Marquee Heart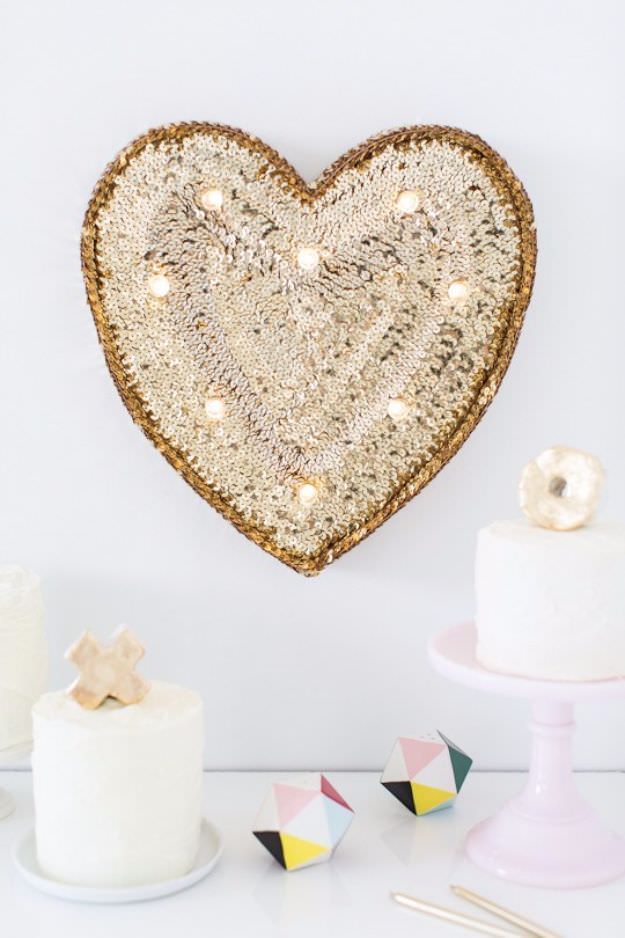 3. Faux Fur Stool With Hairpin Legs