10 Genius Solutions for Food Storage Containers
Utilize every inch of cabinetry space with these genius food storage container hacks that will keep your supplies organized and easy to access.
1. Manage Water Bottles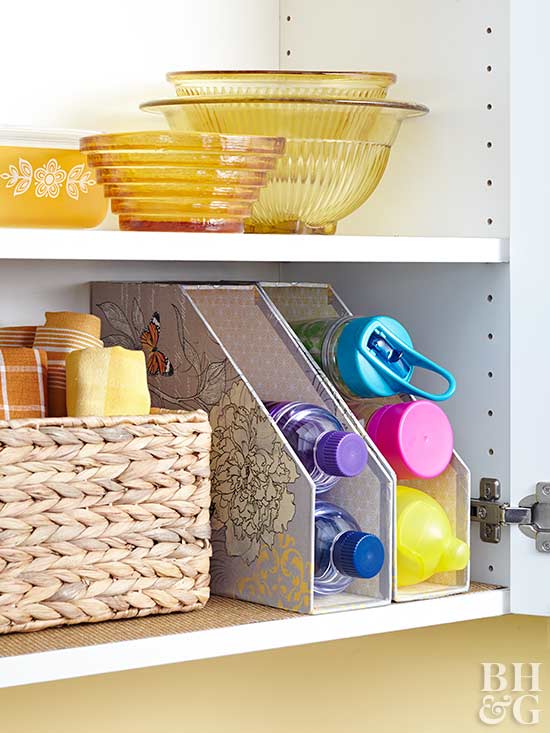 Find a place for a magazine holder in your cabinet and flip it on its side. From there, it's easy to stack water bottles on top of each other and to keep them from toppling or taking up unnecessary space. Keep your water bottles within reach and in plain sight, plus have fun decorating your magazine holder or purchase one with a pattern you love.
2. Book Bins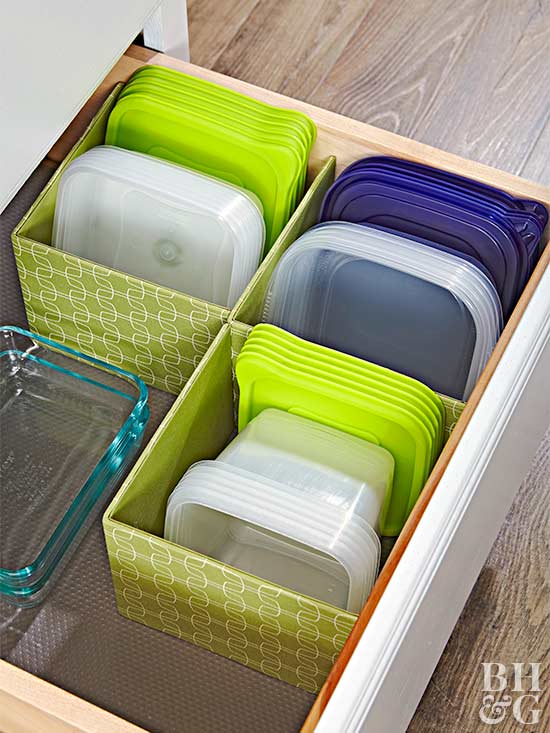 Keep cabinets from getting chaotic and avoid mismatched items with this easy compartmentalizing hack. In a lower drawer or pullout shelf, flip book bins on their sides and use them to turn your single storage area into several separate sections. Stack corresponding food storage containers and lids, and store them together in their own ready-made compartments.