15 Ways to Use IKEA's Fintorp System All Over The House
Let's take a look at some clever and smart ways folks are using Fintorp at home.
Not long ago I explored ways people have used the super affordable Bekvam spice racks all around the house and today I'm turning to another cheap and extremely versatile IKEA product – the Fintorp kitchen organizer series.
The Fintorp system, if you're not familiar with it, is a rail-based organizer which includes hooks, wire baskets, and metal caddies in two sizes. You'll find it in IKEA's kitchen section, but as you'll see below there are a plethora of creative ways to use it throughout your home.
1.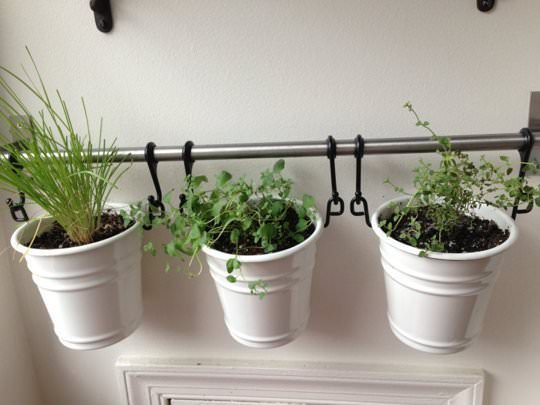 Amanda of Things Bright & Beautiful doesn't have outdoor space, but since she loves to cook she wanted to grow her own herbs – voila!
2.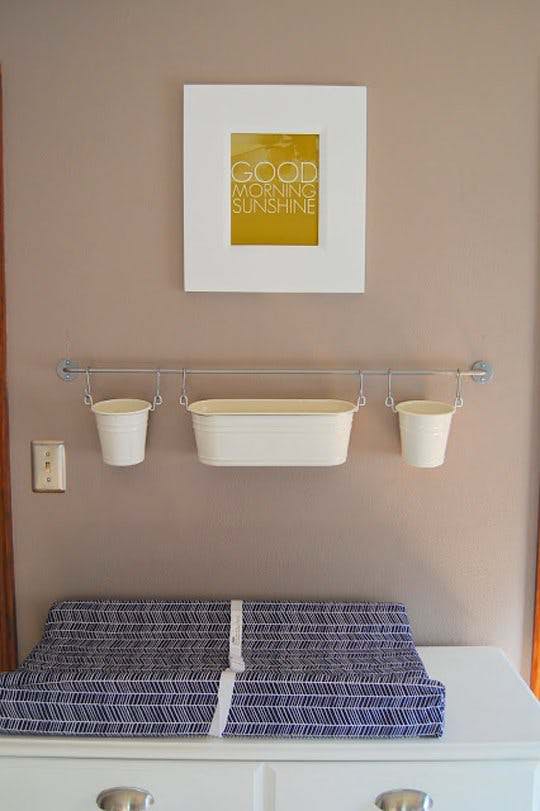 Blogger 1bp used the Fintorp above a baby's changing table to keep diapering supplies in arm's reach.
3.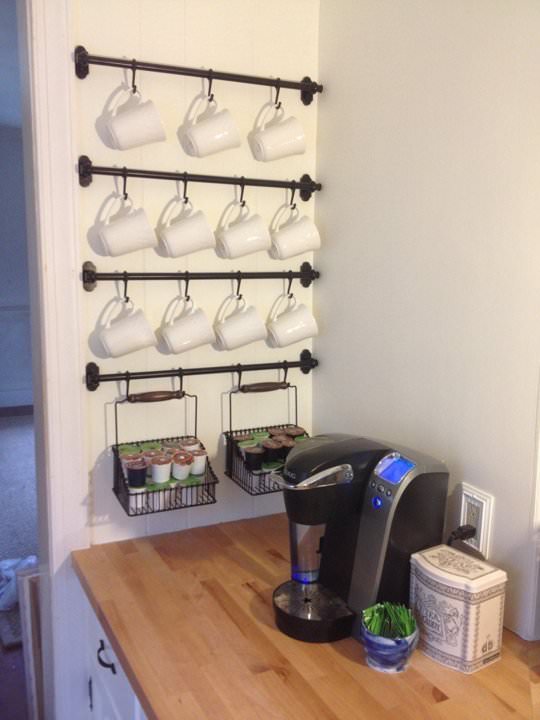 Lynne and David of A Farmhouse Reborn hung mugs and coffee pods to create what they call their "coffee nook.