23 Ways To Get Motivation To Clean Your House
Here are some helpful suggestions, that women like you, use to get the motivation to clean their own homes and get back into a regular cleaning routine.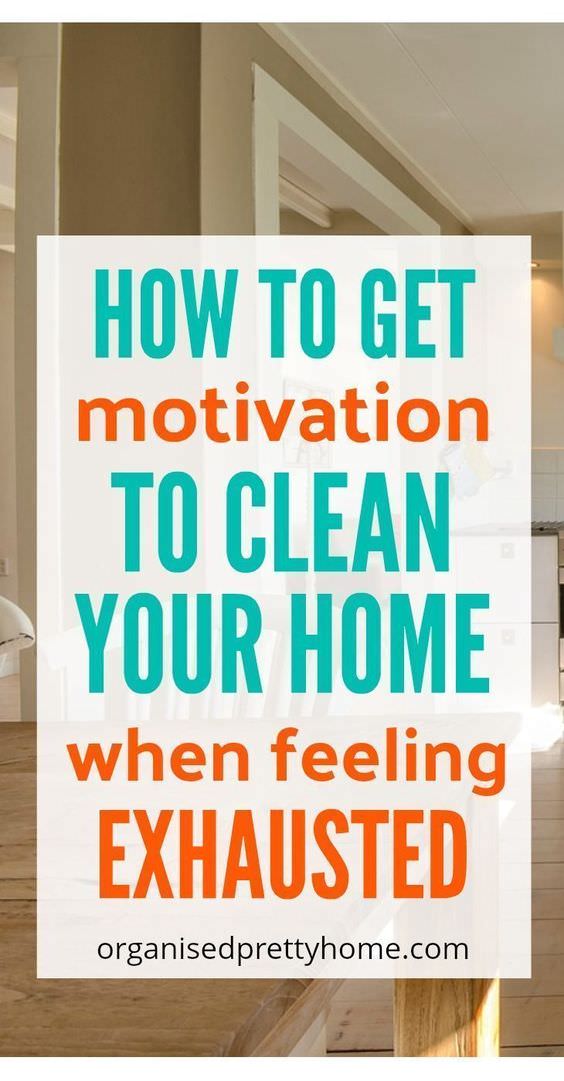 1. Watch a decluttering show.
2. Take a break from the kids.
3. Do something lovely for yourself while taking a break from the kids. Eg. Take a nap, or get a pedicure.
4. Start again tomorrow.
5. Put your favorite music on while cleaning.
6. Set a timer for 15 minutes and tackle the biggest mess first.
7. Ask hubby to pitch in with getting the house in order.
8. Hire a one-off cleaner for 3 to 4 hours or ask a friend to help out.
9. Write a list of what needs doing and identify the most important and urgent tasks. Start on those tasks.