5 Fantastic Before-And-After Front Door Makeovers
If you've been neglecting your front door, fear not! These impressive before-and-after front door makeovers prove how easy it can be to create a front door that makes a strong first impression.
Before: Assessing the Damage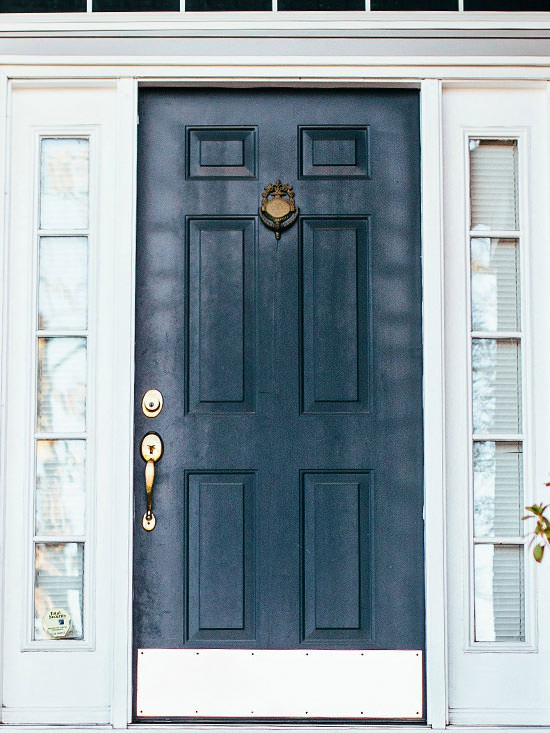 Kate and Adam of The "Florkins" had been planning to give their first home a facelift since they moved in over a year ago. Kate knew she wanted a bold blue front door, but before they could paint, the couple needed to repair the rust damage and holes that were revealed after removing the brass kick plate on their door.
After: Hello, Handsome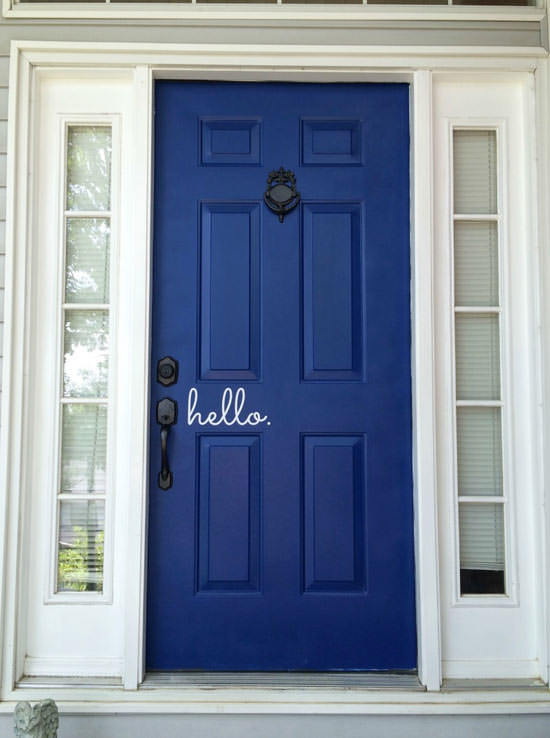 After fixing the damage, Kate painted the patched-up door a bright navy blue and replaced the old brass hardware with a set in bronze finish. She and Adam decided to keep the original door knocker because it had character but spray-painted it to match the new metallic hardware. The cherry on top was a decal next to the door handle to welcome visitors with a friendly hello.