7 Ways to Add Storage to a Small Bathroom (that's pretty too!)
Maximize the space in your small bathroom with these clever and creative storage solutions.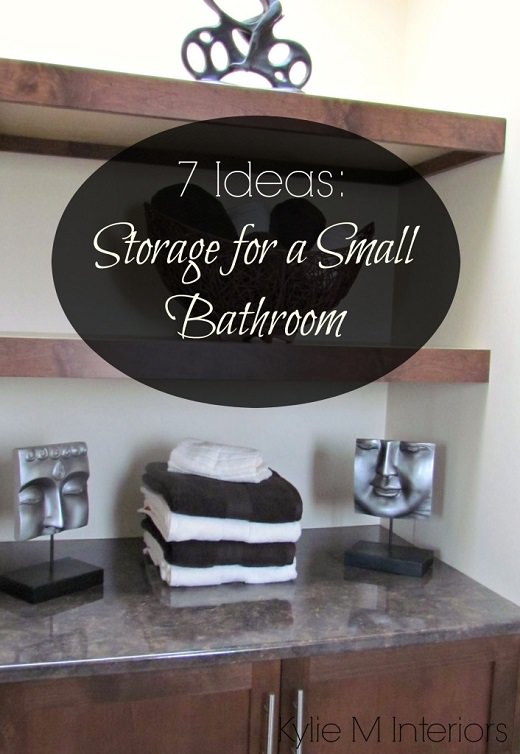 When it comes to Decorating a Small Bathroom it's all about function. While things should look decorative and pretty– they need to be 'functional' first.
1. A New Way to Hang Towels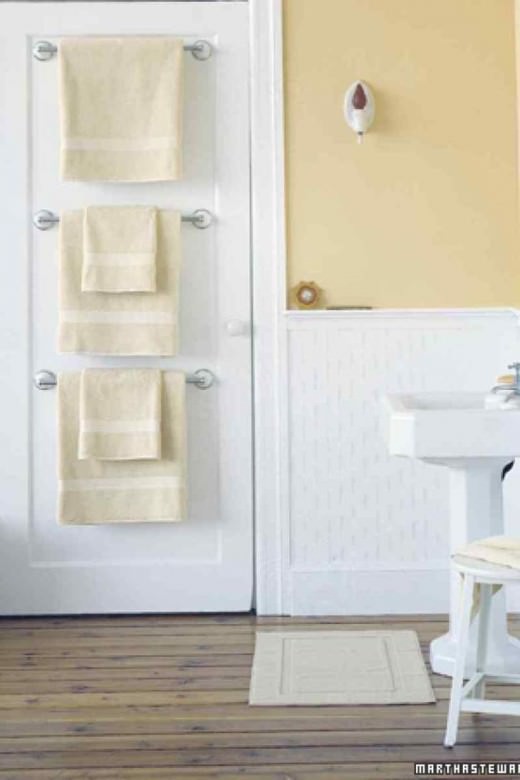 Via Martha Stewart
Love this idea for hanging towels. Most people just stick 2 hooks on the back of the door and call it a day. This adds more towel storage AND it looks pretty!
2. Over the Door Shelf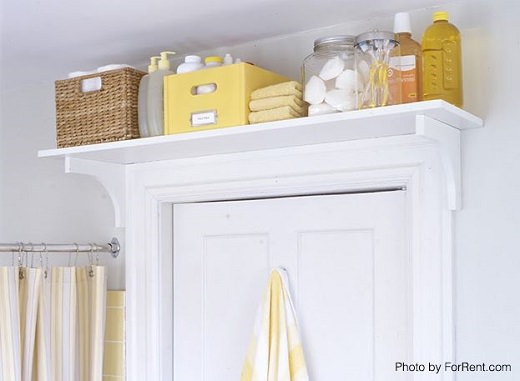 Whether it's for folded towels, body wash or baskets, a shelf hung above the bathroom door is a GREAT way to utilize vertical space in a small bathroom!
3. Shelving Beside the Toilet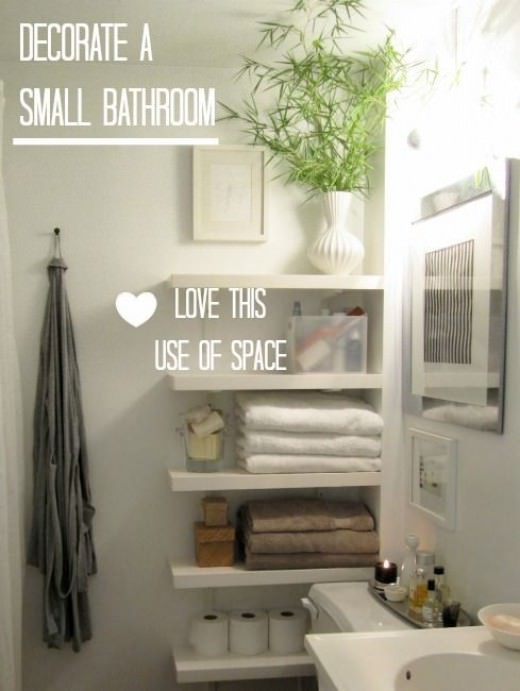 Via Love Chic Living
Opt for open shelving as it makes the bathroom appear bigger.