DIY Kitchen Benches That Are Simply Charming
These charming farmhouse style kitchen benches are perfect up at your island! They're easy to make, clean, and give you extra seating space!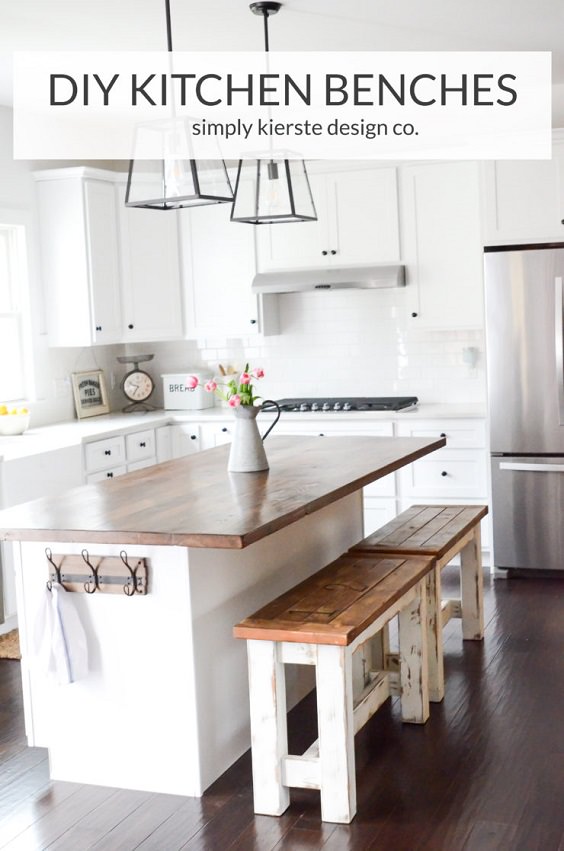 Absolutely love our kitchen benches. Like, I REALLY love them. They've proven to be everything I thought and hoped they would be. Super easy to clean, plenty of room for my kiddos to sit, darling farmhouse style, and cheaper than just about any other stool I found (and it adds up when you're buying so many)!
We rarely went together, and the pictures just didn't happen. However…it's a pretty easy plan and I hope with the pictures and the cut list you'll be able to see what we did.
Cut List:
Legs:
Top:
2x4x35 (4)
2×4 x13 3/4 (2)
Frame:
2x4x31 (2)
2x4x33 1/2 (1)
2x4x5 (4)