How To Create The Best Entryway
The entrance of your home matters and it can directly improve the curb appeal. Learn how to make it look amazing!
Here are seven ways to make the entrance to your home more enjoyable for you and your guests.
Ever feel as something's not quite right about your entryway? Maybe it's hard to see your front door, or your foyer feels bland and uninviting. Whether you've recently moved in or have been settled for many years, it's the time to change what is not right!
1. Let there be light.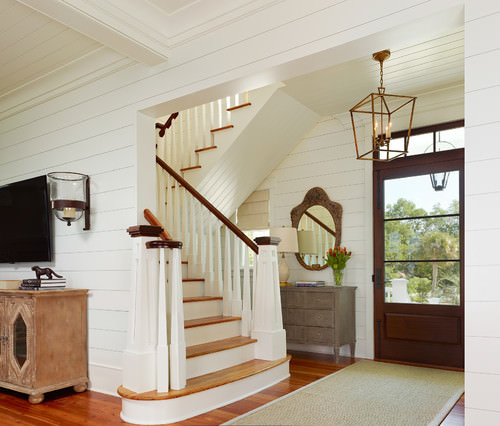 Don't skimp on your foyer lighting. One of those flush-mounted types that look like a dinner plate isn't going to win over anyone. Select a fixture that makes a statement and defines the area, as does this handsome lantern.
2. Opt for curvy pieces.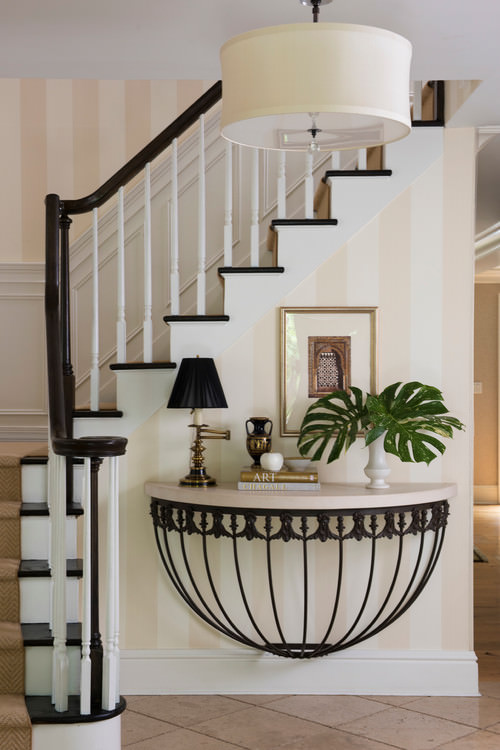 Rounded shapes are psychologically more relaxing and comforting than rectilinear ones. In feng shui philosophy, for example, curves are preferred because they facilitate the movement of energy throughout a space. Rounded pieces are also a little safer, so little ones and we clumsy folks aren't as likely to bang into sharp corners.