Life Hacks For Living Large In Small Spaces
With a few simple tricks and creativity, your tiny loft space can surely be transformed to feel like a large majestic home!
Here are some life hacks for living large in small spaces. Some of them make use of the tiny space behind your doors for hanging towels, some of them store trash bags on a roll in under-the-sink space, while others Use mirrors to add depth and double the living space.
1. Handmade Skinny Sofa Table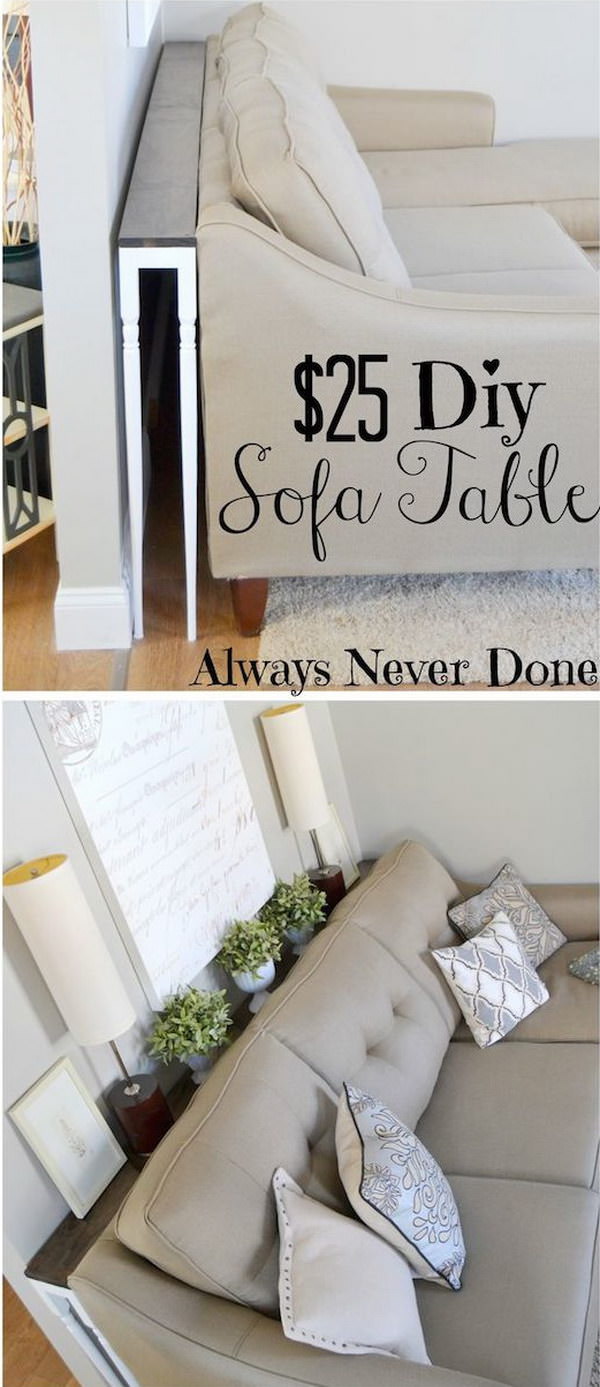 Gain extra table space without taking up any room by building a narrow sofa table like this one to place behind your couch! Perfect and convenient place for setting a drink down or placing other decorations. Full tutorial via Always Never Done.
2. Install Shelving in the between Doors Corner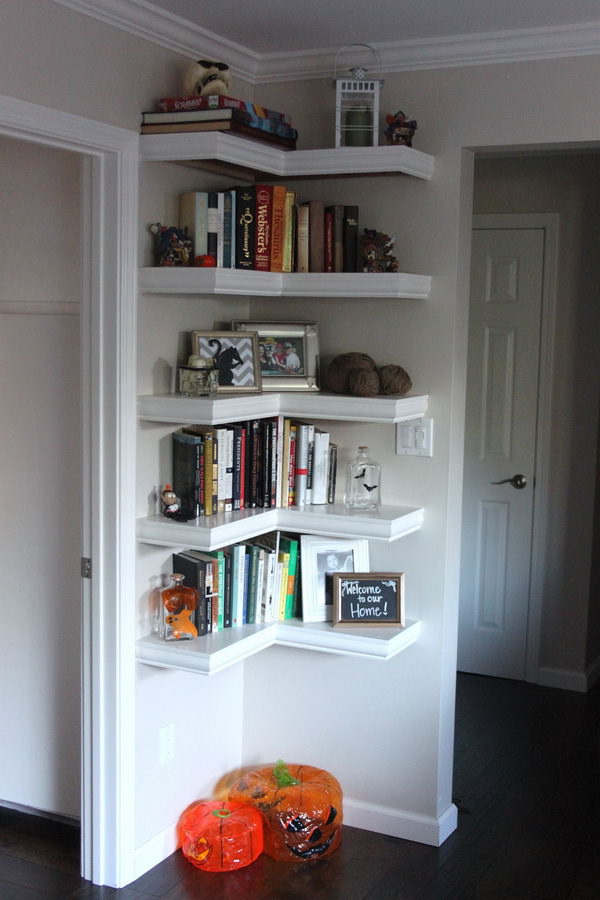 Install shelving in any corner of your home. This method allows you to create extra storage while showcasing your great taste in literature. source.
3. Small Space Storage Solution: DIY Rolling Pantry Tutorial

Another ingenious way to save the space in the kitchen with this DIY rolling pantry! Step-by-step tutorial via diy passion.