No Entryway? No Problem! Here's How to Fake It
These DIY solutions will help you hack your way to an entryway. We found small-space solutions — like hanging shelves, narrow tables, and cute cubbies — so you can store more in your faux entryway with style.
1. Shelf Solution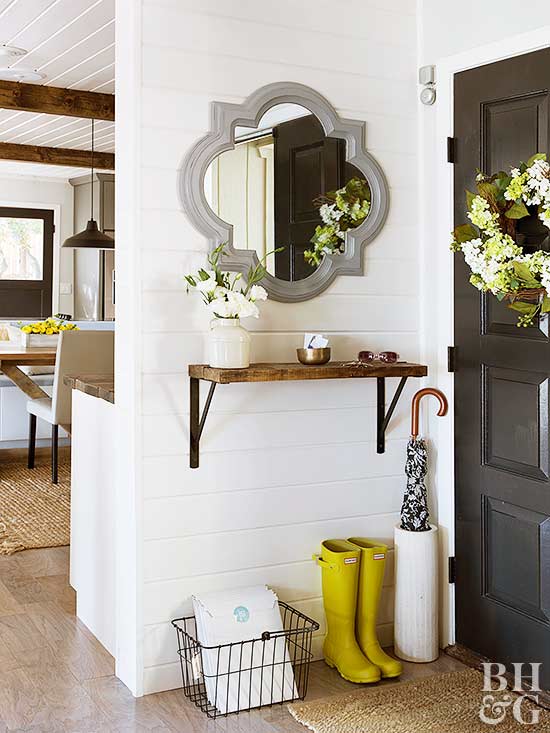 Convenience is key with this faux entryway. A wall-mount shelf houses keys, sunglasses, and other rushing-out-the-door essentials, while a shapely mirror allows for last-minute checks. Be sure to use a shallow shelf, or you risk nicking the door each time it opens.
2. Individual Cubbies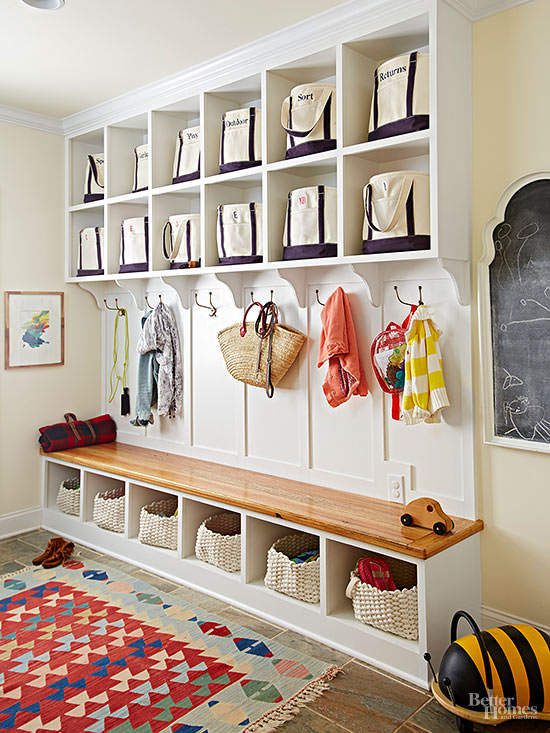 For busy families, organization is key to getting out the door on time. This entry space, carved from a blank hallway wall, is styled after a locker room. Kid-accessible baskets and coat hooks hold shoes, backpacks, and other everyday items. Labeled tote bags in cubbies give sporting goods and seasonal supplies permanent homes.