Storage-Friendly Accessory Trends for Kitchen Countertops
Check out these cool and simple ways to maximize storage space on your countertop, but still keep it functional!
There's a lot more that goes on in the kitchen than just cooking. For many homeowners, it's the main room where they spend their time eating, entertaining, reading, relaxing, and even working. With all that activity taking place, it's not all that uncommon to watch your kitchen countertops slowly but surely become completely covered in clutter over the course of just a few days.
1. Trendy Trays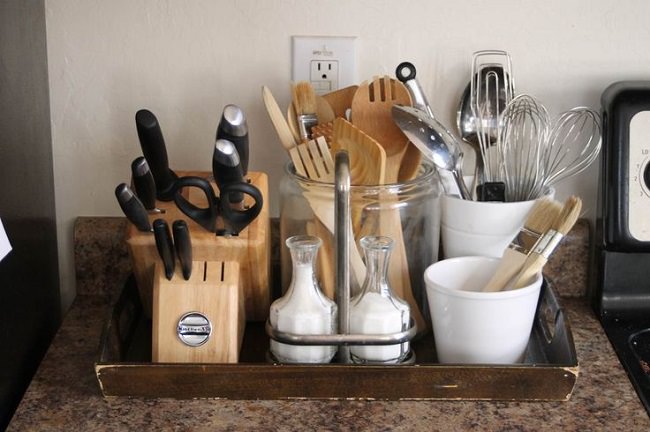 What a difference a nice decorative tray can make. Instead of keeping all the things you use most often all sprawled out across the counter or shoved into a corner, keep them all together on a tray. Try placing taller items in the back and shorter ones in the front, like the one below featured on Finding Home Online.
2. Tiered Stands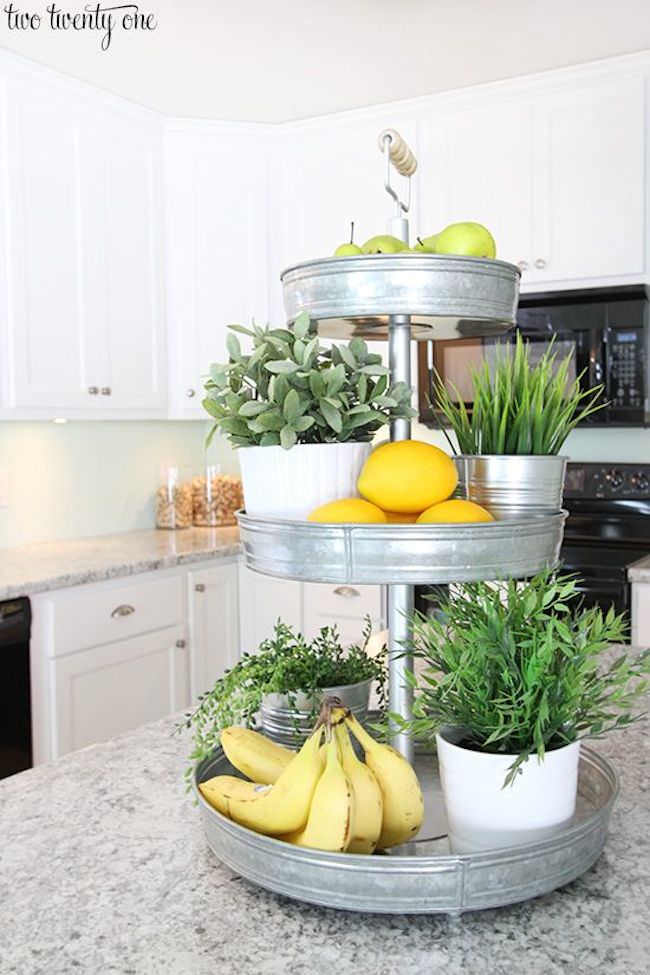 Trays can only give so much flat surface space to work with, but tiered stands on the other hand can give you more layers of it! And when you style them in a way that complements the rest of your kitchen decor.