10 Awesome Ideas for Tiny Laundry Spaces
Need help with your tiny laundry room? Check out these 10 awesome ideas for making the most of your small laundry.

Laundry rooms are supposed to be the place where everything gets clean, crisp and looking sharp. But does your laundry room itself live up to the task? If you can't find the pre-wash and you are navigating through open piles of unwashed laundry, you have a problem. And if your laundry space isn't very big to begin with, it's a catastrophe zone!
1.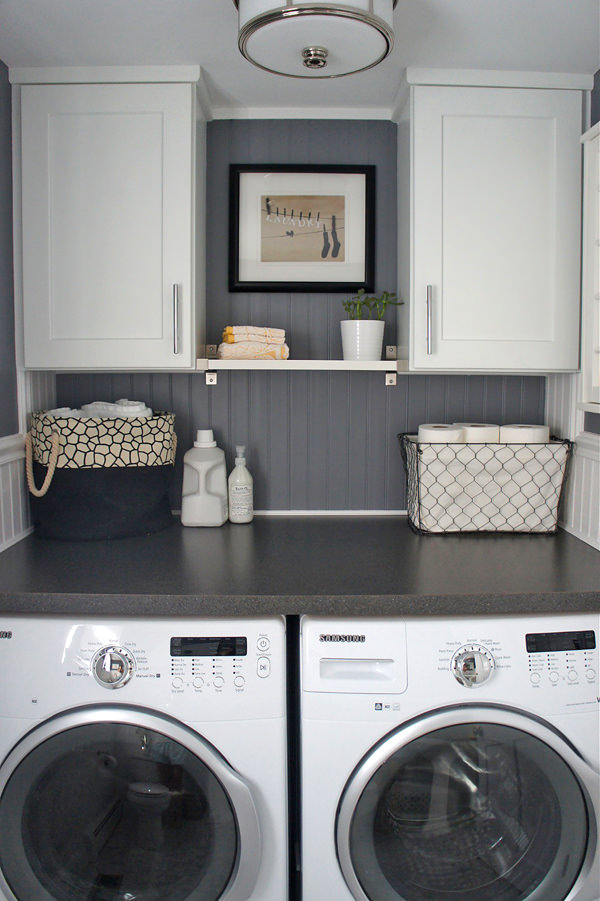 'Home with Baxter' created this laundry space inside a half bath while doing a remodel. Love that she took the time to make everything pretty! Beadboard and baskets make a big difference in a utilitarian space.
2.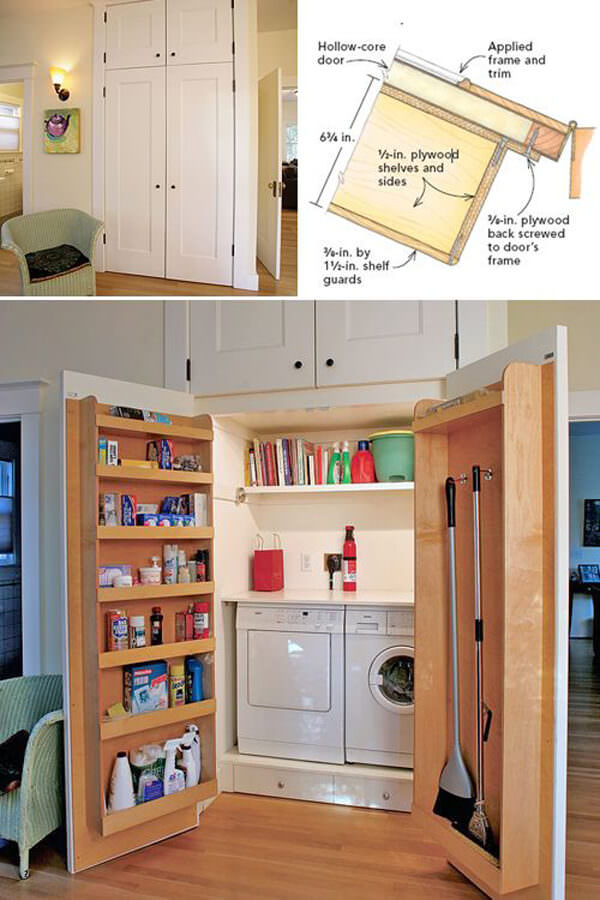 If your home is so small (or old) that it doesn't even have laundry space, let 'Fine Homebuilding' show you how to create a laundry room from a closet.