The Best Things You Can Do to Your Bathroom for Under $100
Here are 7 projects that you can do under $100 and within a weekend!
Bathrooms usually need the most work, but simple sounding changes can quickly tally into a 4-figure bill. When your budget's not ready for a remodel, set your sights on smaller DIYs you can tackle yourself. Grab a Benjamin and a basic tool kit.
1. Paint the Cabinets (and the hardware, too)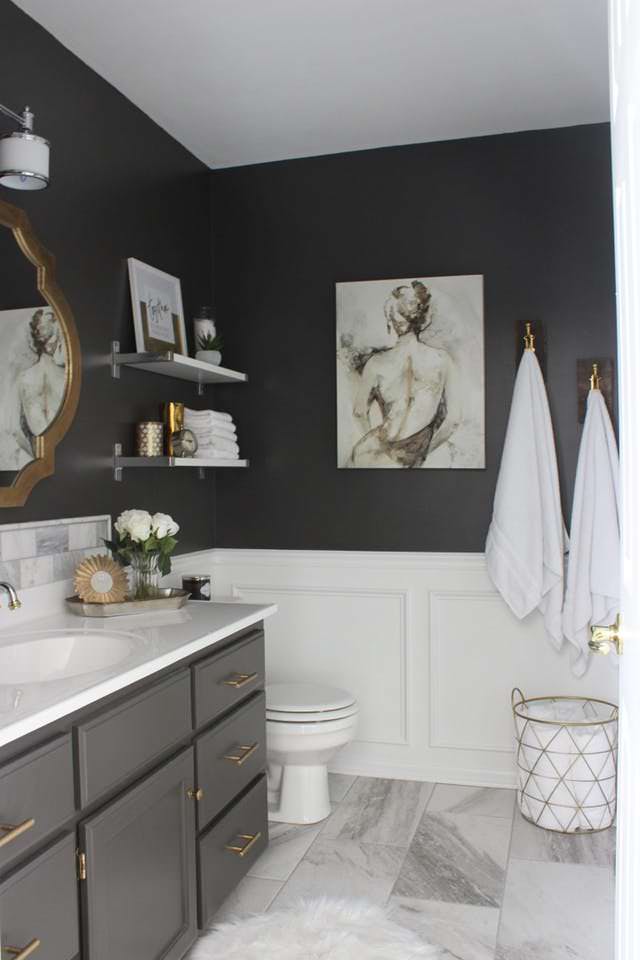 The magical powers of a single gallon of paint never ceases to amaze me. When Ange from The Blooming Hydrangea decided to give her bathroom a budget-conscious makeover, she painted her white cabinets a moody charcoal gray. To top off the transformation, she spray-painted cheap hardware store handles gold, making them look like a million bucks.
2. Install Extra Shelving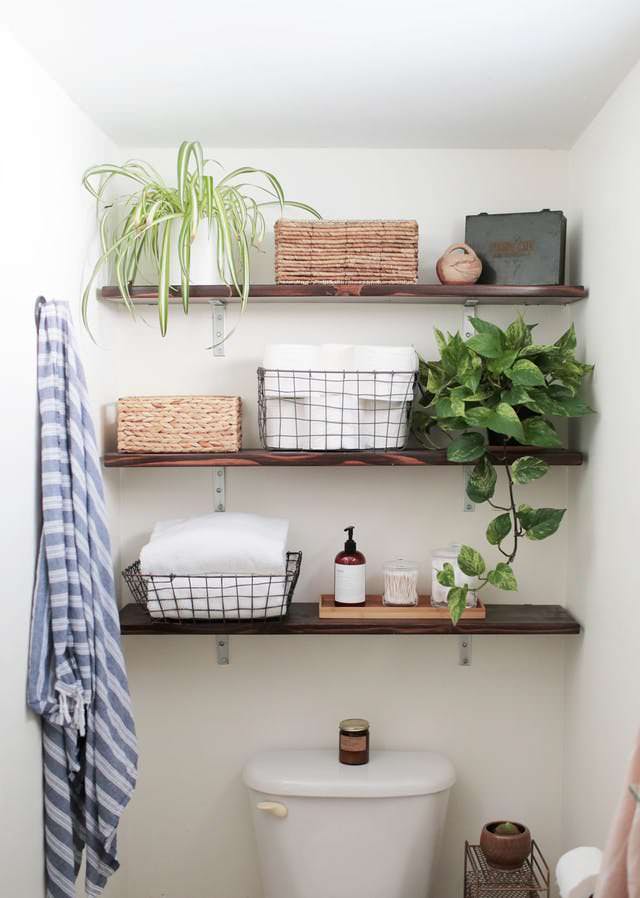 Putting up shelving in the bathroom not only makes the space feel decorated, but it also provides more spots to stash toiletries and toilet paper. Jaymee from Jay Adores hung a set of three shelves to make use of that awkward space above the toilet. Using stained wooden planks from the hardware store and cheap metal brackets helps bring down the total cost to less than $100.