15 Car Cleaning Tips & Tricks to Transform Your Dirty Car
Life-changing car cleaning tips and tricks will make your car look brand new, easily and cheaply!

Between driving around dogs, messy toddlers, and teenagers with their muddy sports gear, your car definitely takes a beating. But, don't worry, we have car cleaning tips & tricks to get rid of the toughest stains, odors, and dirt dilemmas to make your car look brand new again.
1. Clean your headlights using toothpaste.
Using a sponge and a little bit of elbow grease, apply the toothpaste and rub in circular motions until the dirt comes off. Then, wipe away with a light cloth to reveal your crystal clear headlights! Who knew this miracle car detailing product was sitting in your medicine cabinet all along. (via How to Get Rid)
2. Condition your upholstery to keep it from cracking.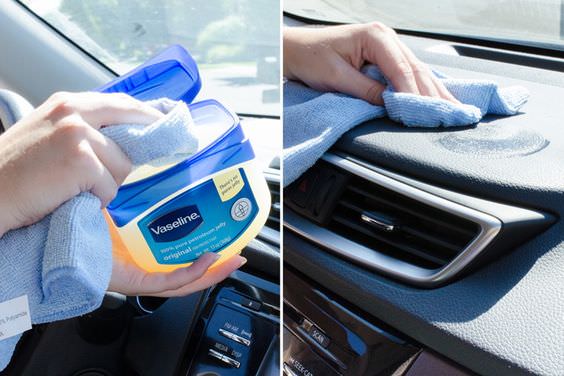 Don't want to buy a special product to condition your dashboard? Use a small amount of Vaseline and massage it in using a dry clean cloth. (via Krazy Coupon Lady)