8 Picturesque Decor and Organization Ideas For Your Bedroom
Personalize and organize your bedroom with these 8 DIY decor and organization ideas.

Your bedroom should be a reflection of yourself. It is the only room in your home where you can truly express yourself and make it your own. When you have a small bedroom, you have to find creative ways to make your bedroom livable and personalized. This might seem hard to do at first, but a little bit of creativity and brainstorming will help you bring your dream bedroom to life.
1. DIY Pom Pom Basket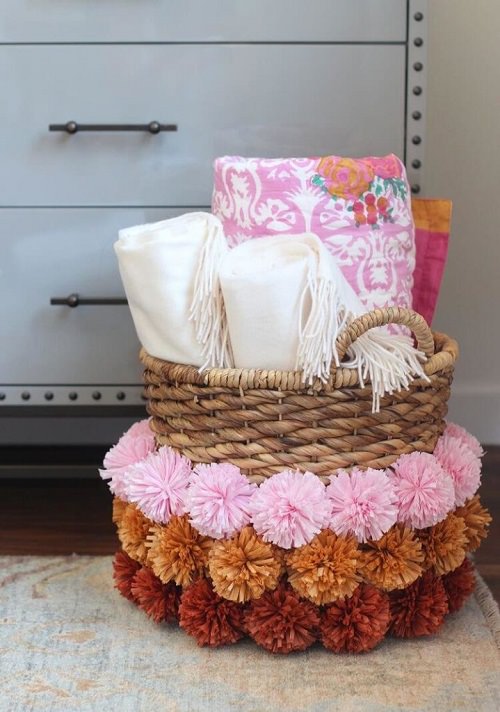 Found from Honestly WTF
You can easily turn a regular dreary basket into a chic creation by adding a few pom poms! You can use this basket for keeping your laundry off of the floor or storing blankets and pillows.
2. Painted Fabric Storage Bins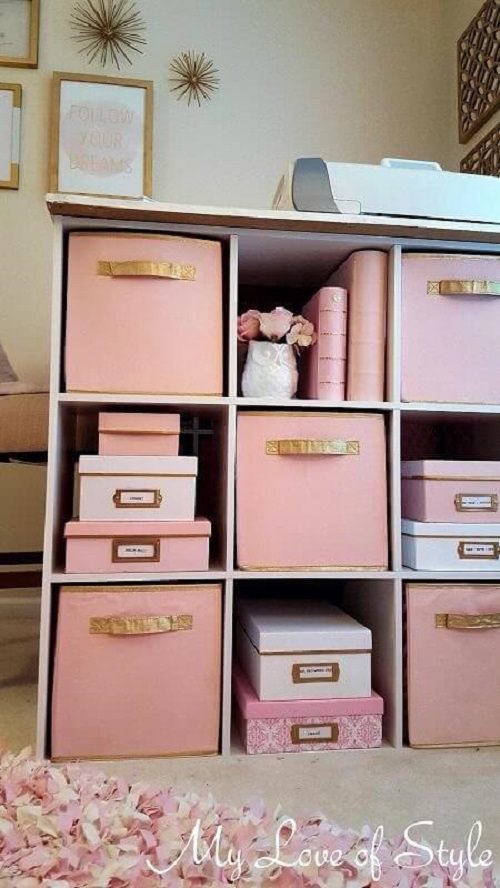 Found from My Love of Style
Fabric storage bins are great for organizing things in your bedroom. Give your fabric storage bins a new look by painting them (which is easier than you think!).