10 Clutter Hot Spots (and How to Conquer Them for Good!)
We tackled 10 common clutter hot spots — like the entryway, office, and garage — and found ways to conquer stubborn clutter for good.
1. Kitchen Countertops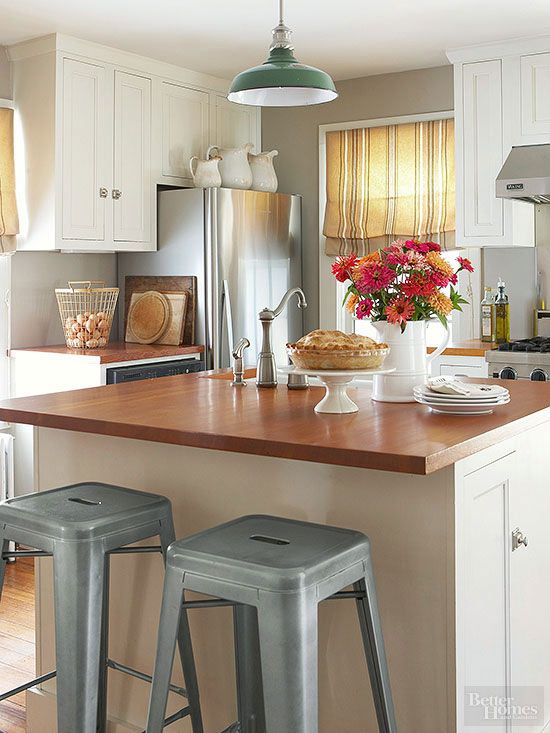 The Problem: Bulky appliances, lunch boxes, coupons, and cookbooks quickly cover up wide-open counter space.
The Solution: it's time to go. If there are countertop items you use only a few times a year, give them a permanent home in the basement or at the back of the pantry. Corral everyday clutter — like coupons and grocery ads — in a hanging organizer or small bin.
2. Medicine Cabinet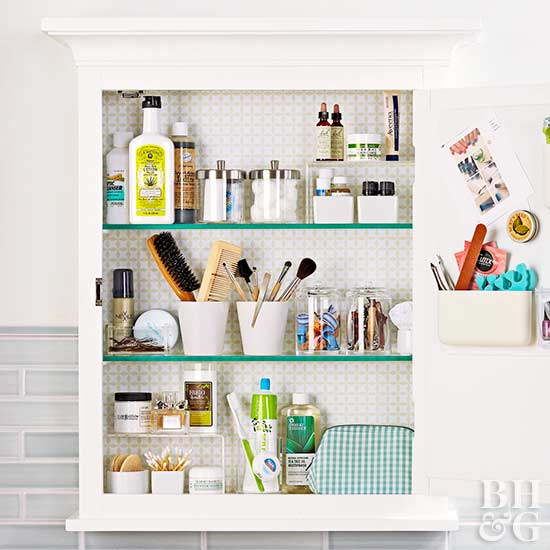 The Problem: Too many personal items stuffed in a small space make it difficult to find what you're looking for in the morning.
The Solution: If you and a spouse share a medicine cabinet, start by divvying up the shelves. Take everything out and group items into categories: his, hers, and shared. Toss anything that's expired or that you haven't used in the past month. Arrange small items — like bobby pins and hair ties — in small jars. Group brushes and combs in containers to make use of vertical space.