12 Great DIY Shoe Organization Ideas
Organizing shoes is really important for an organized home. Check out these 12 Great Shoe Organization Ideas to organize your shoes easily and cheaply.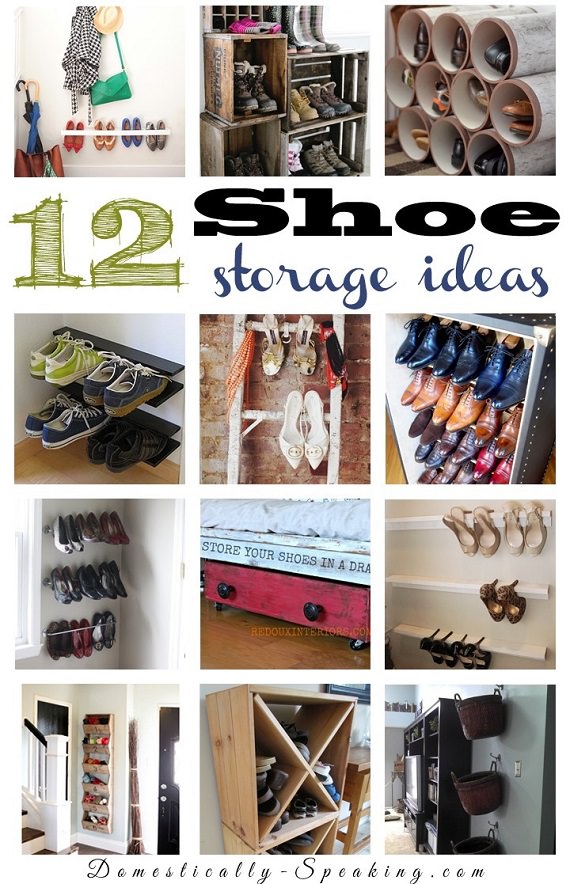 Sneakerheads, stiletto lovers and boot enthusiasts are familiar with the struggle to find a place to store their footwear. Keeping your shoes organized can be tricky, and if you're like me, they often end up in a giant pile on the floor rather than tucked away neatly. These creative homeowners, some who live in homes that are less than 1,000 square feet, work around limited space and have come up with smart solutions to create boutique-worthy displays.
1. PVC Birch Shoe Organization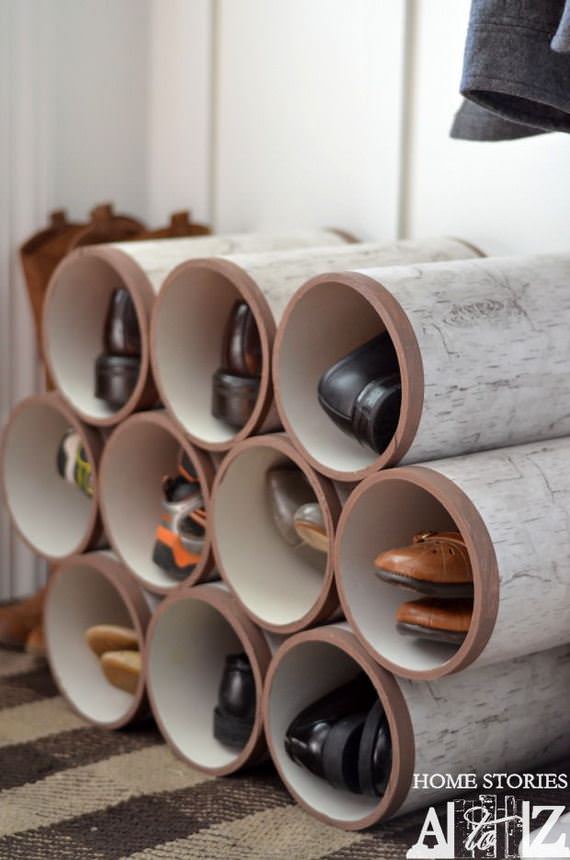 2. High Heel Shoe Storage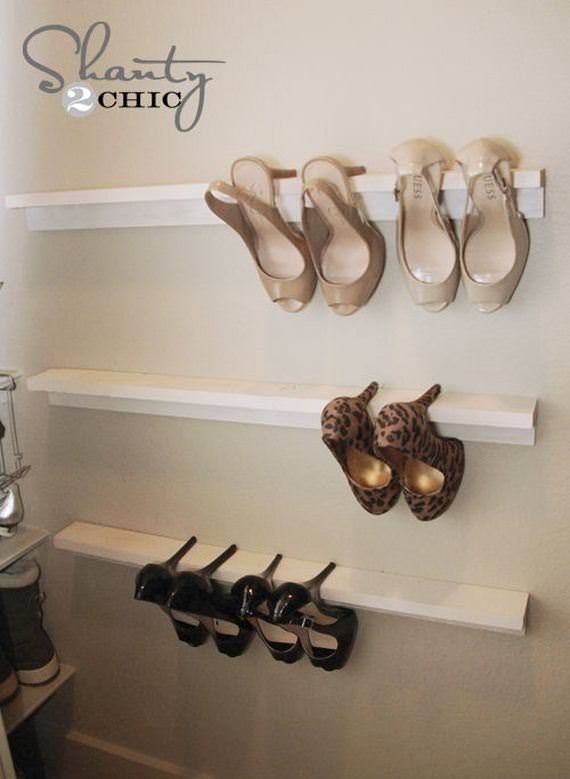 3. Vintage Crate Boot Storage