20 Space Saving Ideas for Functional Small Laundry Room Design
These clever ideas for small laundry room will make sure your chores get done easily and quickly!
Small laundry room design is about creating functional small spaces where chores do not get procrastinated but get done quickly and efficiently. A small functional room is an essential addition to tiny, busy homes but a spacious laundry room requires efficient organization also, as any space can get messy quickly. Lushome shares space saving solutions, organizing tips, and a collection of beautiful and functional small laundry room ideas that are inspiring and useful for improving homes and creating attractive laundry room designs.
1.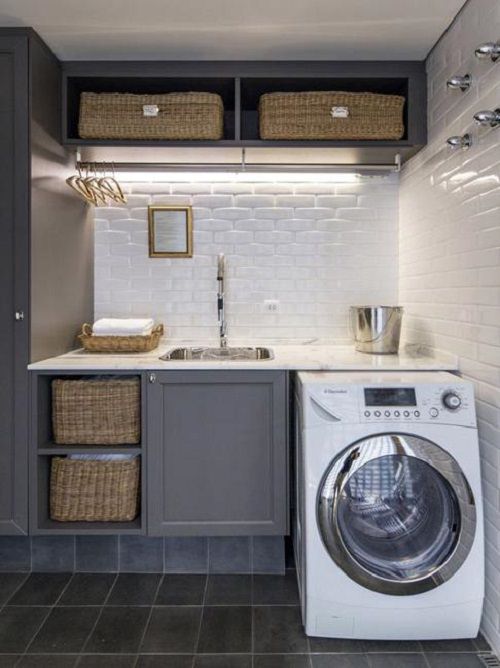 Open shelves and compact cabinets with storage bins and baskets, light room colors and clutter-free decor are excellent ideas for small laundry rooms. Sliding doors and built-in cabinets with integrated washers and dryers help create attractive and functional areas for doing laundry, folding clothes, and ironing in style.
2.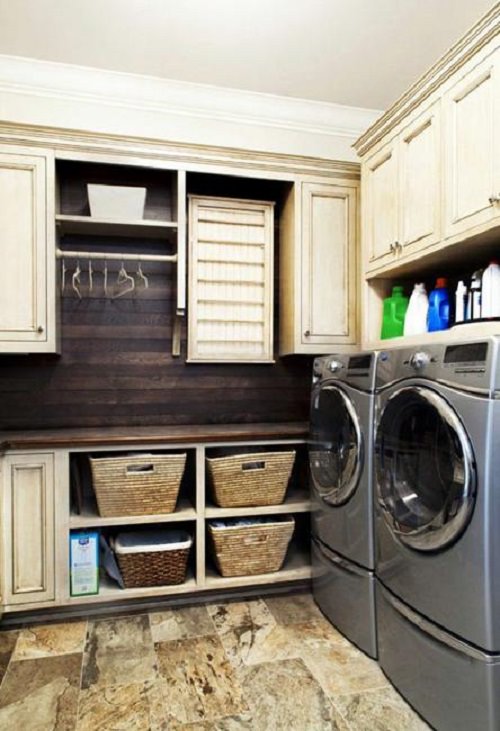 White paint colors and a touch of greenery help creating bright and beautiful rooms also. The simplicity of quick and light room decoration is a simple but efficient idea to stretch small spaces and brighten up laundry room design.
3.