15 Organizing Ideas That Make the Most Out of Your Cabinets
If you are looking to organize your kitchen, these amazing ideas will help you make the most out of your cabinets.

No matter how much storage space you have (or don't have) in your kitchen, these ideas will help your cabinets live up to their potential — and then some.
1. Stack Shelves To Make Use Of Head Room.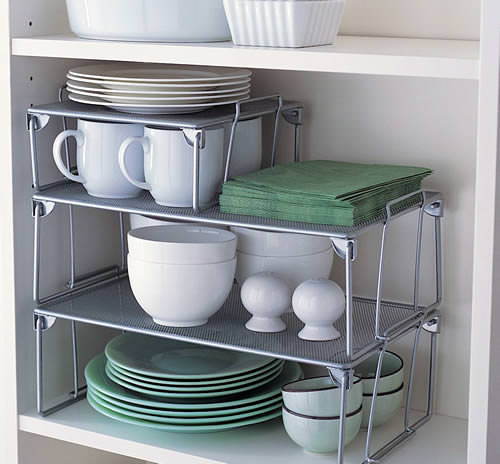 These mesh versions come from U.K. site Store, but similar versions abound at The Container Store.
2. Mix And Match Organizing Products.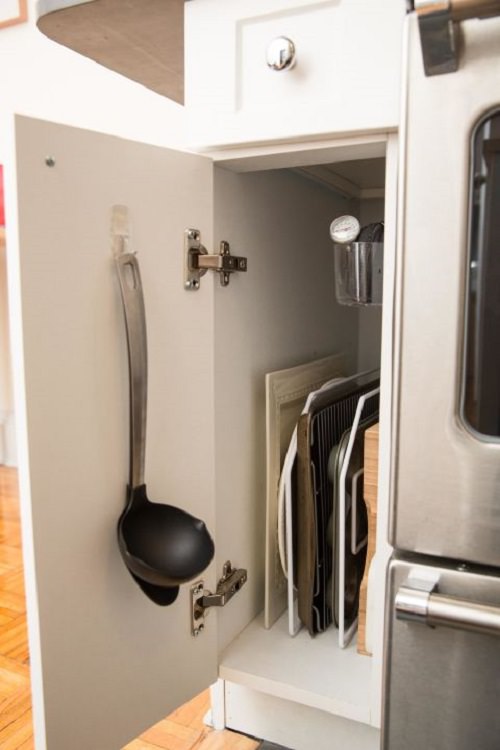 Don't feel limited to just using one product per cabinet. In this kitchen, a hook, dividers and a hanging caddy ensure every inch of this tall and narrow space is being used to its fullest potential.
3. Nestle Your Wine Glasses.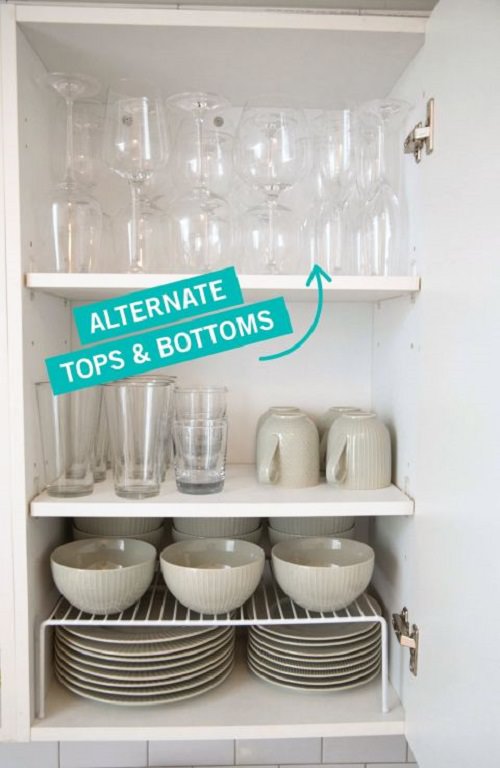 To make more space in your cabinet, add a riser for plates and bowls, then alternate the direction you stand your wine glasses to fit more onto your shelf.