25+ Ways to Organize from the Dollar Store
Here are some unique and clever ways to organize from the dollar store.

1.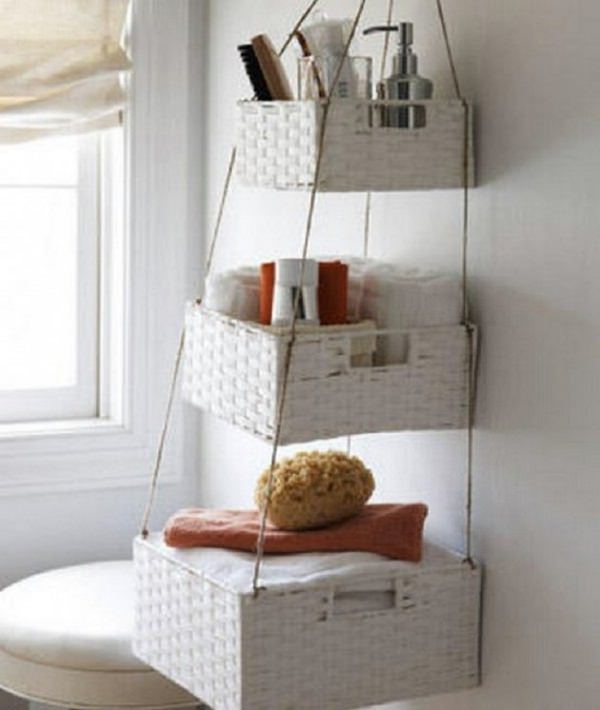 Get some baskets of different sizes and make this great organizer in your bathroom!
Buy some wicker baskets and mount them on the wall like this for a great storage device!
Some dollar stores have a fabric section with tons of different styles for sale. Buy some and then spruce up cardboard boxes to turn them into cute organizers.
2.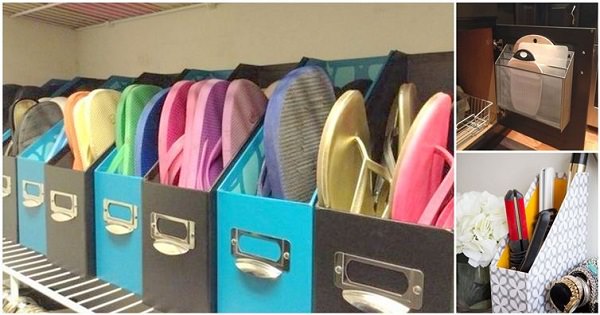 Magazine organizers have an infinite number of uses! You can use them in the kitchen to keep dishes and other dishware neat and organized.
You can also use magazine racks to store cans in the pantry. Just put them on top of each other in the rack and you're good.
Another use for magazine holders is to store wraps like aluminum foil and plastic wrap. Just stick the boxes into the holder.