50 Insanely Clever Organizing Ideas
Check out these amazing tips and tricks for organizing your entire home.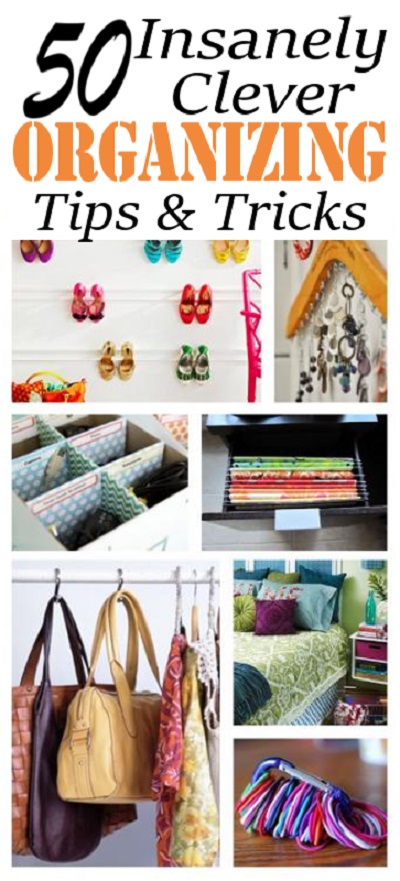 1.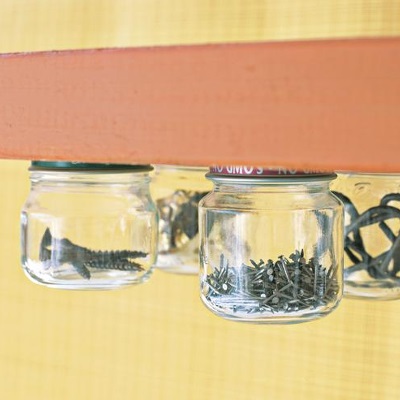 Attach jar lids to the underside of cabinets or shelves to organize all of the little things. Perfect for craft items, nuts and bolts, girls' hair accessories, or any other small items you have laying around the house.
2.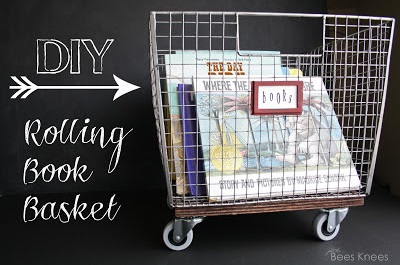 Add a board and wheels to the bottom of a wire basket and you have yourself a rolling storage cart. This would be great for books, yarn, craft material, toys, or just about anything you can think of.
3.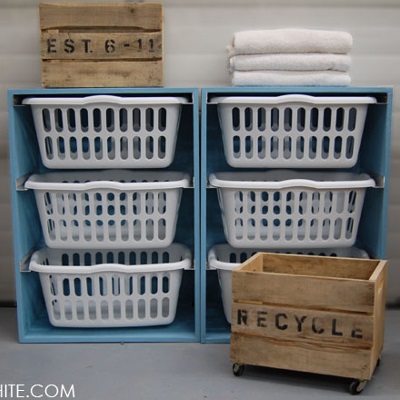 Stay on top of the laundry with this DIY laundry system. Assign one basket to each family member and keep them accountable for their own clothes.