7 Ways to Organize a Bathroom Without a Medicine Cabinet or Drawers
If you want to organize your bathroom, here are some solutions and projects that will inspire you!
So, you're stuck in a tiny bathroom, and you don't even have a medicine cabinet for your toiletries to call home—now what? It may seem like you've got no potential for stylish and functional storage, but all hope is not lost. There are plenty of ways you can sneak in extra storage in a cabinet-less bathroom.
1. Make your door do double-duty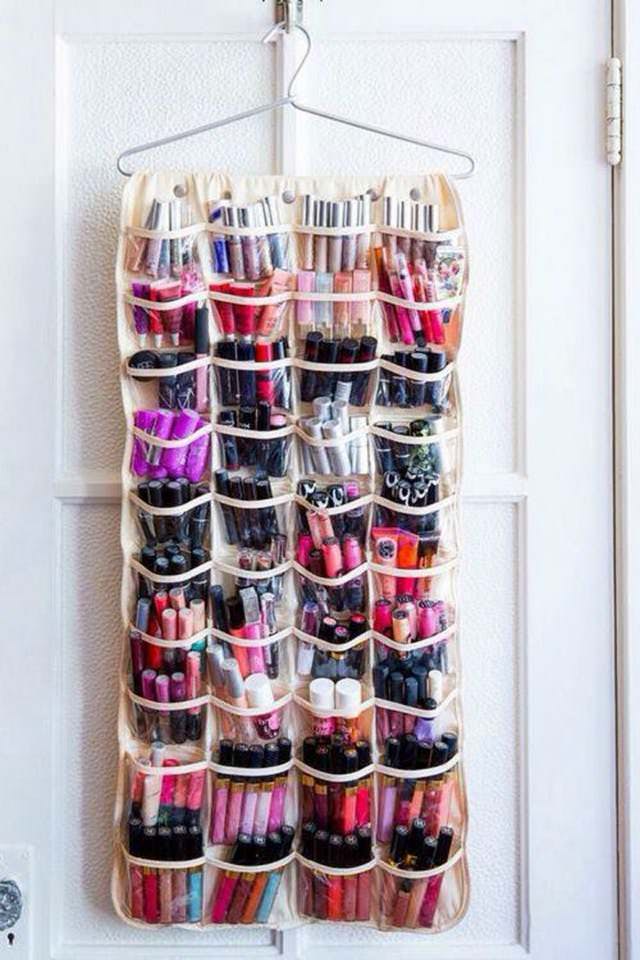 A hanging shoe organizer that goes over your door (like this one we spotted on Bustle) can help you take advantage of vertical space that won't get in the way. You can use the pockets to store just about anything from beauty products and toiletries to wash clothes, cleaning supplies and more.
2. Declutter your counter with organizers
If all you have is counter space, make the most of it with baskets and organizers. A tiered basket like this one on Golden Boys & Me can help you store a lot of stuff without taking over your entire counter, but you can also use trinket trays and interesting organizers with drawers for small items to make your space work for you.