8 Easy Ways To Organize Your Pantry
These easy tips will not only organize your pantry but also help you not to buy doubles or have food become expired again.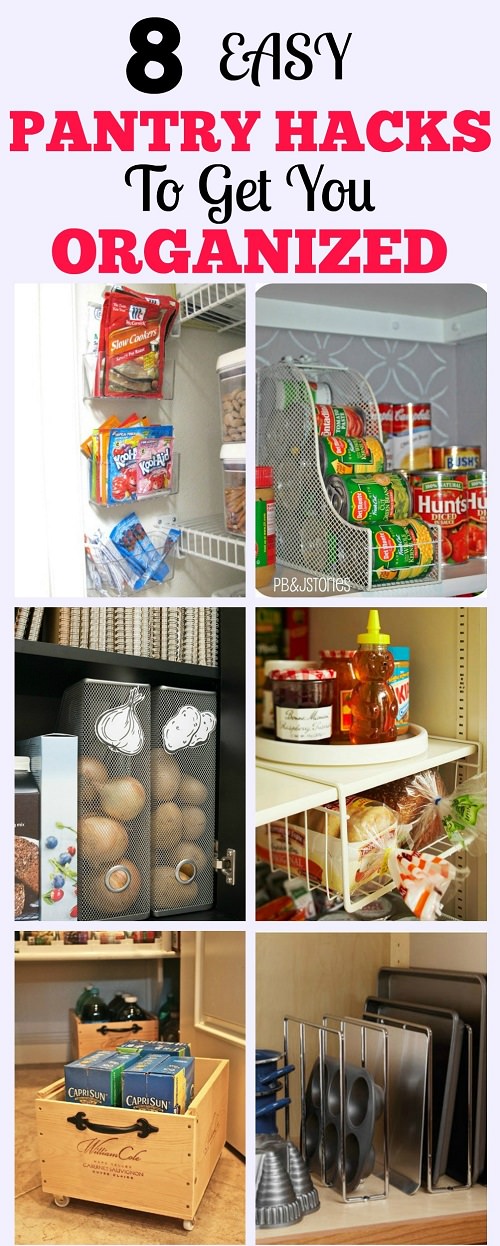 The kitchen pantry can be difficult to organize. All sorts of items have to be accounted for, food, trash bags, small appliances, etc. I depend on swiping ideas from these lovely ladies that are way more crafty and organized than me. Luckily they share their ideas.
1. Clear Sink Caddies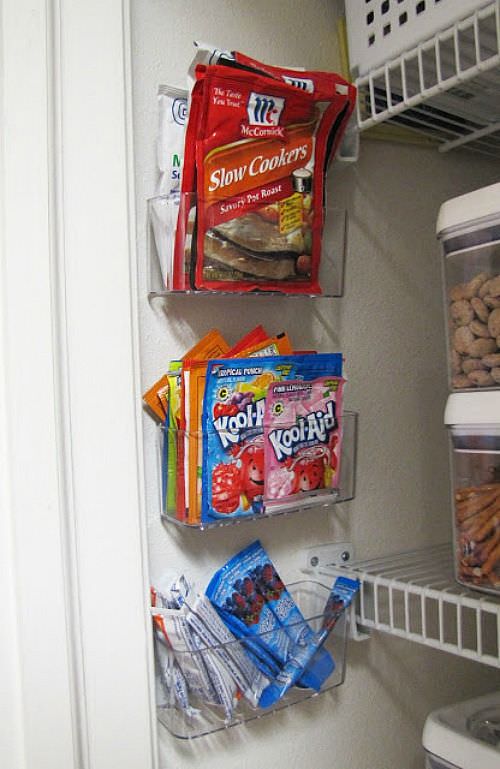 That can hold small items. Anyone else have wire shelves like me? All the little soup envelopes and lemonade packets fall through onto the floor and this little caddy can contain them all. You can buy similar caddies online or just go to your local dollar store.
5. Hang Your Bags Of Chips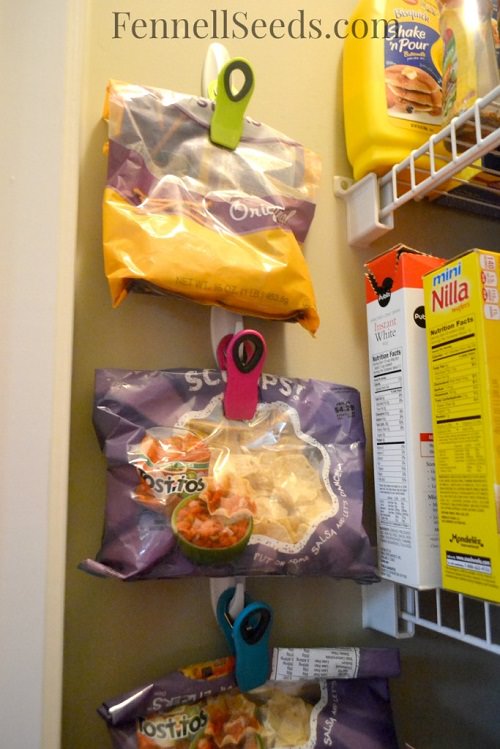 Use Command hooks and clips and hang the bags on the sides of your shelves. They won't get squashed and broken, plus, you can see what you have available before opening a new bag. Here is more on it.