How to Stretch a Small Bathroom Budget
Renovating a bathroom can be expensive. If you're trying to remodel on a shoestring budget, here are our tips for getting maximum style with minimum spending.
1. Find Extra Storage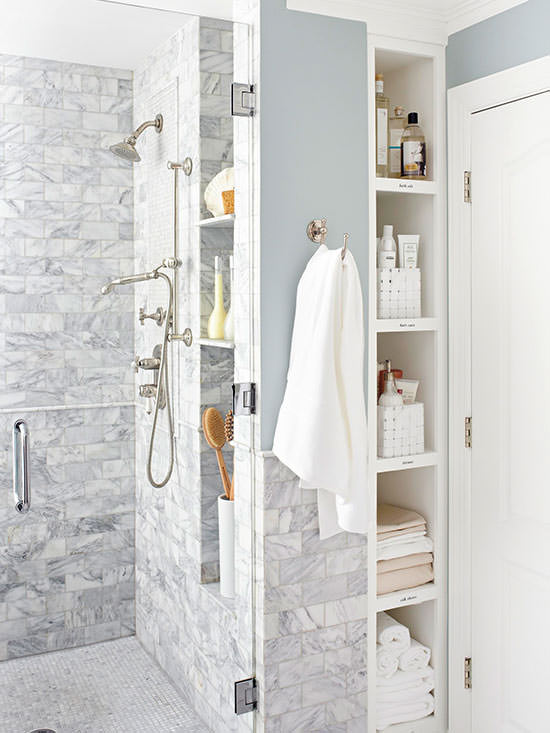 Moving walls is a real budget buster. Instead, try utilizing found space. For example, recess shelves into the area between wall studs to create vertical storage that doesn't eat up floor space.
2. Bounce Light with Mirrors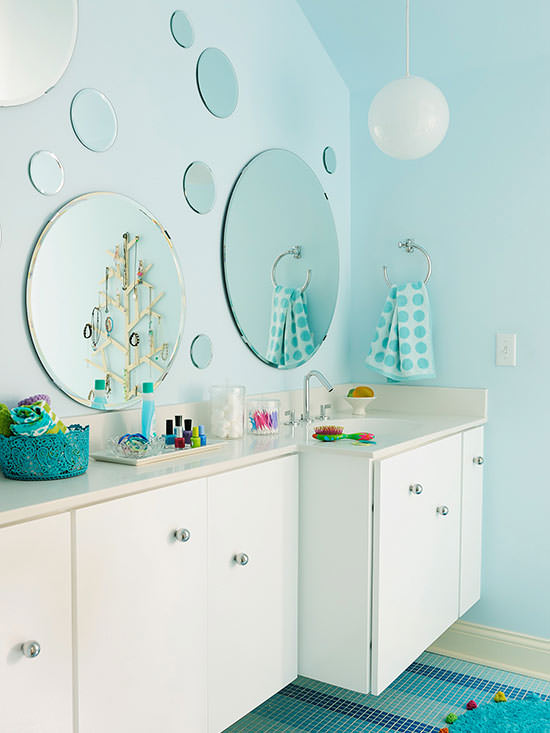 Adding a window or skylight can add big dollars to a remodeling project. If your bathroom lacks light, fool the eyes by adding reflection with mirrors. A mirror (or grouping of mirros) is an affordable way to add personality and space-reflecting sparkle above a vanity.
3. Add Style with Simple Tile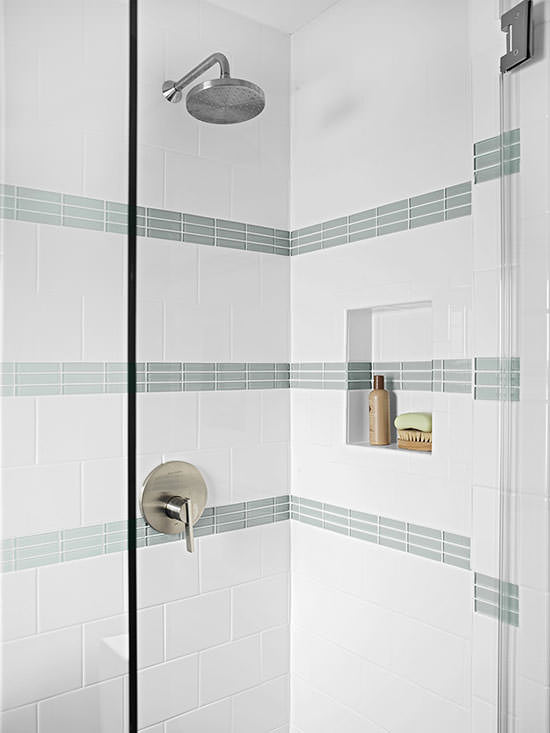 Hate the look of a prefab shower surround, but lack pockets deep enough for fancy custom tile? Glazed subway tiles cost only a few dollars per square foot and create a timeless look.