This Weird Bathtub Cleaning Trick Is Easy And Effective
Check out this strange yet effective trick for cleaning your bathtub. No bending or reaching required, so it's perfect for people with limited mobility!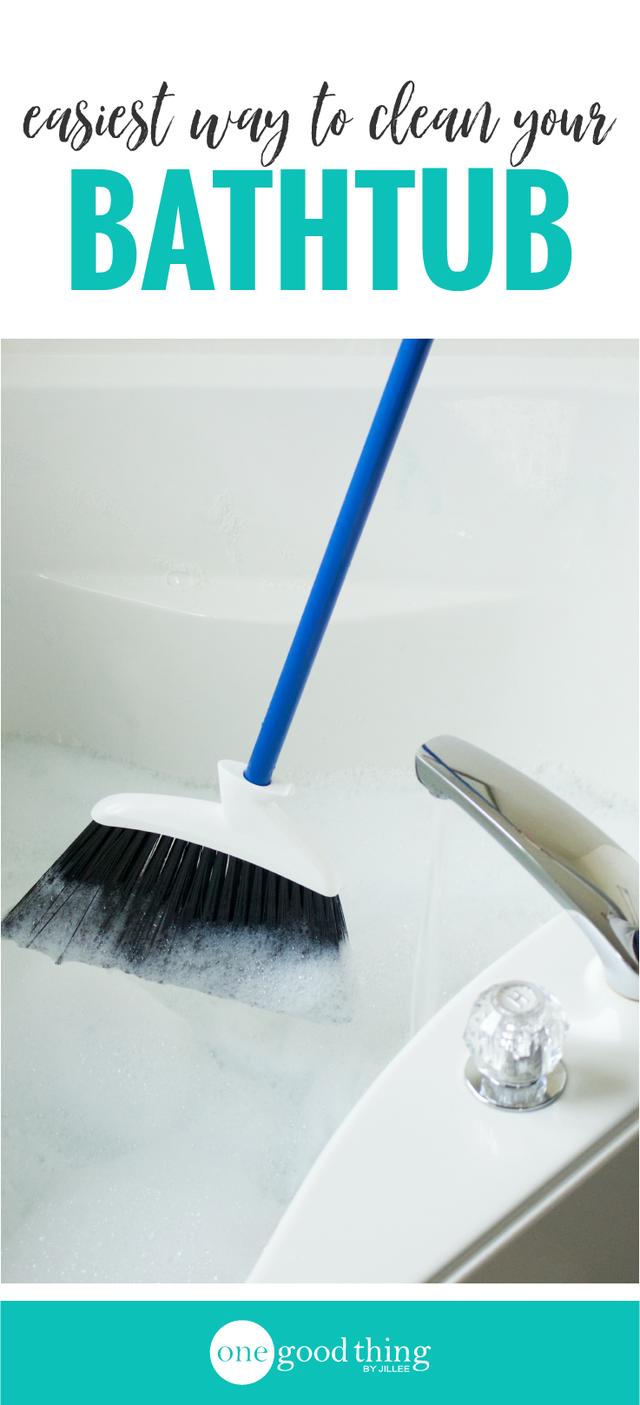 This cleaning trick is an even easier twist on that homemade shower cleaner! (Which is saying a lot, because that one is really easy too.) While they are both easy and effective, this bathtub cleaning trick is great for people who have a hard time cleaning the hard-to-reach spots in their tub or shower. Make sure to pass this post along to the seniors in your life, or to anyone who has arthritis, injuries, or any other condition that limits mobility. Or, basically ANYONE who is looking for an easier way to accomplish this dreaded chore.
You'll need:
Dawn dish soap (or Tub & Shower Cleaner)
A clean broom*