10 Mind Blowing Command Hook Hacks You Need To Know
Command hooks are the best option when it comes to organizing your home quickly and inexpensively. Check out these clever hacks to organize your home!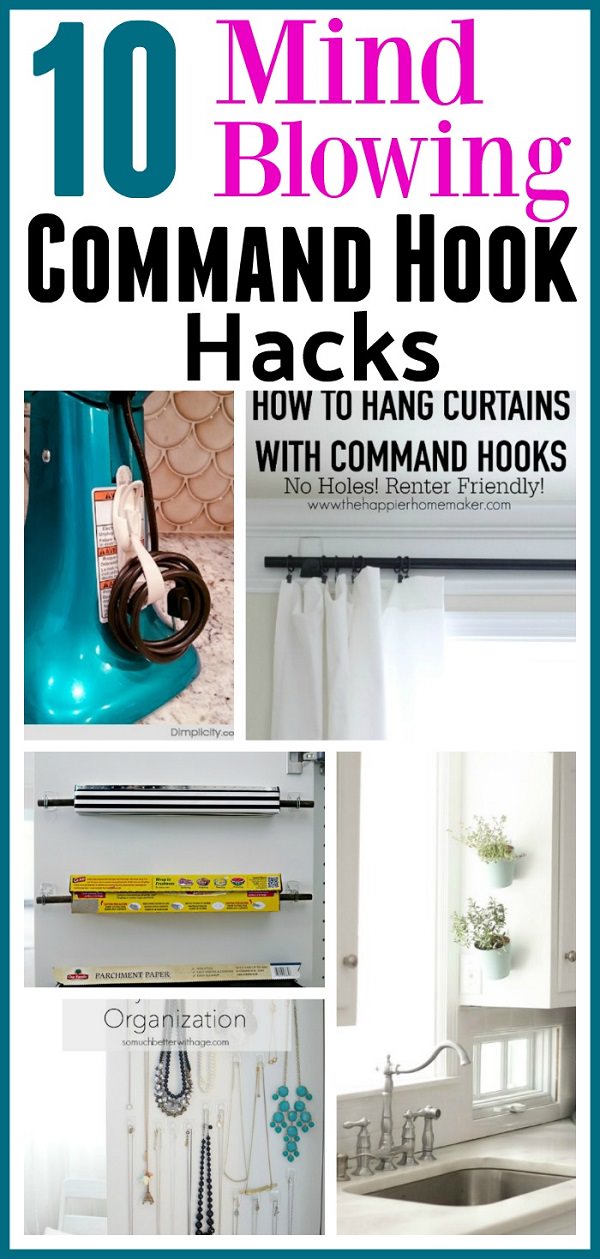 These inexpensive self adhesive hooks can be adhered just about anywhere without fear of them causing damage to the surface. They also come in many sizes, styles and colors (you can also spray paint the hooks if you need a particular color) with different weight capabilities. Best of all, you can use them in many ways without drilling a hole! No power tools or even nails required to do these projects. And they're super easy to remove.
1.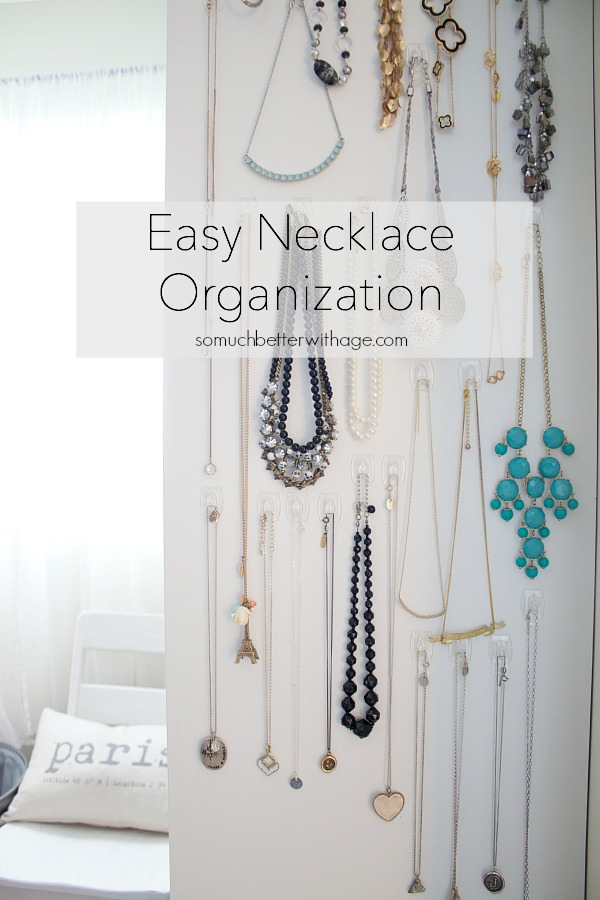 I absolutely love this idea from So Much Better With Age! This is such a pretty way to organize jewelry using the small clear command hooks. This makes it easy to see what you have, easy to get what you want to wear, and can double as wall art!
2.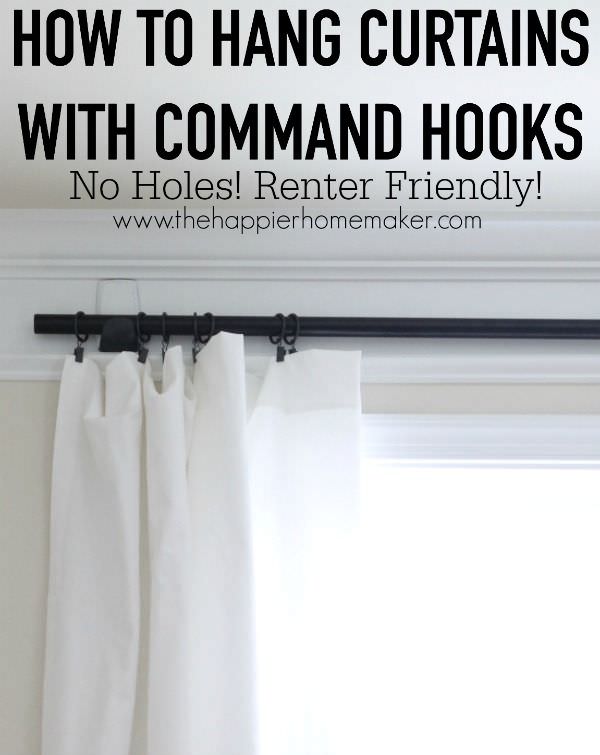 The Happier Homemaker used these jumbo Command Hooks to hang her curtains in a home they are renting. What a perfect idea to have curtains without making holes!
3.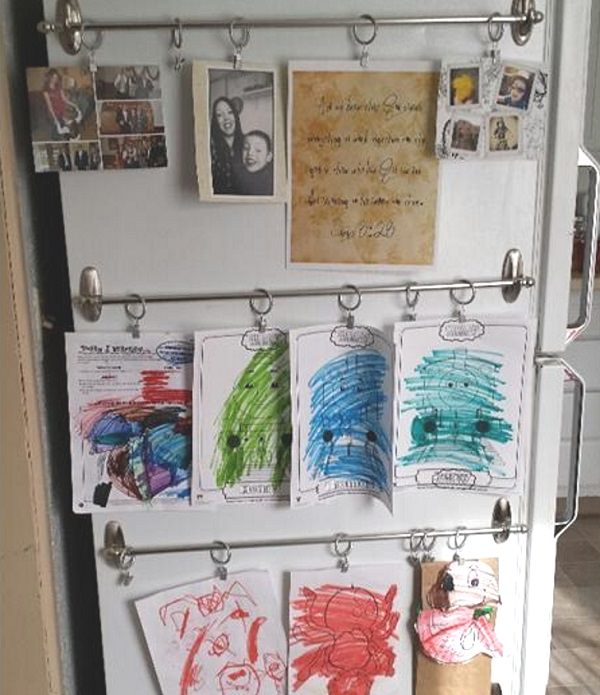 Hooks and cafe curtain rods make a really neat kids art display on the side of a fridge. So much neater looking than magnets! Great idea from Pinterest Inspiration.