Best Car Cleaning Tips and Tricks
Follow these car cleaning tips and tricks to make your vehicle look brand new and increase your car's life!
Simple ways to get your car looking almost brand new!
1. Wash With the Right Suds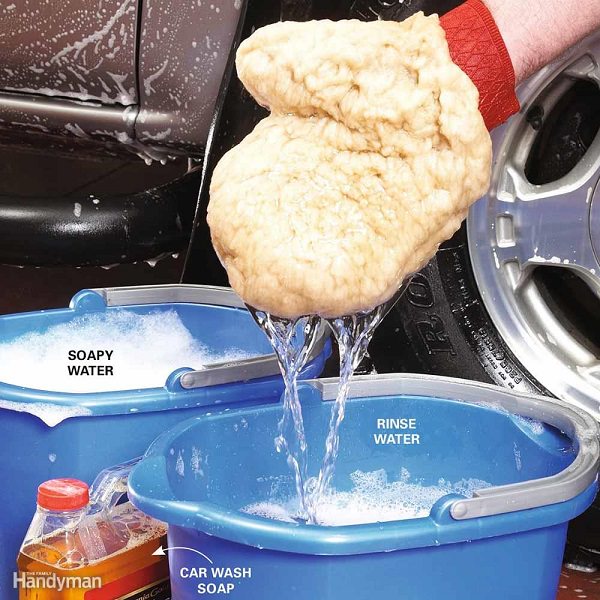 Even though hand dishwashing liquid is a great degreaser, it's not the thing to use on your vehicle's finish. Yes, it removes dirt, grease and old wax. But it also sucks important oils right out of the paint's finish. Use it repeatedly and you shorten the life of your paint job. Instead of dish soap, use a cleaner formulated for vehicles (available at any auto parts store). Once you've mixed the suds, go one step further— fill a second bucket with clean rinse water. Use it to rinse the wash mitt often. That'll remove most of the road grit from the mitt to prevent scratches. Then throw the mitt in the washing machine to get it completely clean.
2. Pluck the Finish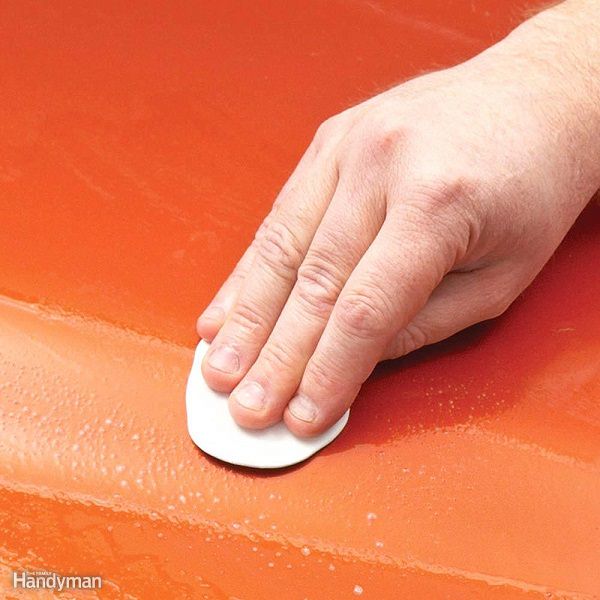 A car hurtling down the road at 60 mph becomes a dartboard for any crud in the air. Your vehicle's clear coat deflects some of it but can hold the sharper grit. Washing removes the surface dirt, but clay-barring is the only way to pluck out the embedded stuff. Buy a clay bar kit (one brand is Meguiar's Smooth Surface Clay Kit), which includes a lubricating spray and several pieces of synthetic clay. Prepare the clay by tearing a piece into four sections. Flatten one section into a small pancake in the palm of your hand and rub it over the paint with a back-and-forth motion. Fold the clay against itself, knead it and reflatten until the clay turns gray. Then toss it and use a fresh piece until you remove the "darts" and get a glass-like finish. If you come across some dents, you can fix them yourself.
3. Deep-Clean Carpet and Upholstery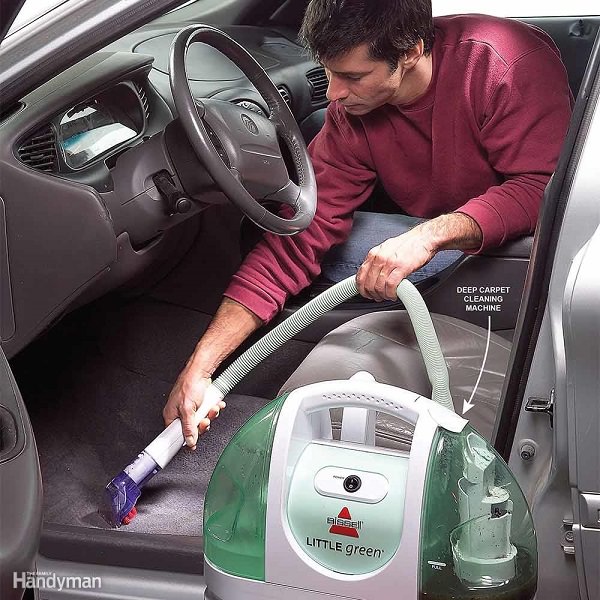 Use a carpet cleaning machine to get the deep dirt that settles into the fibers of the carpet. (Clean cloth seats this way as well.) It sprays the carpet with a solution of water and cleaner and then sucks the dirt and grime into a reservoir. A machine like this pays for itself after just a few uses. You can also rent one from a rental center or use a spray-on cleaner and a scrub brush instead.